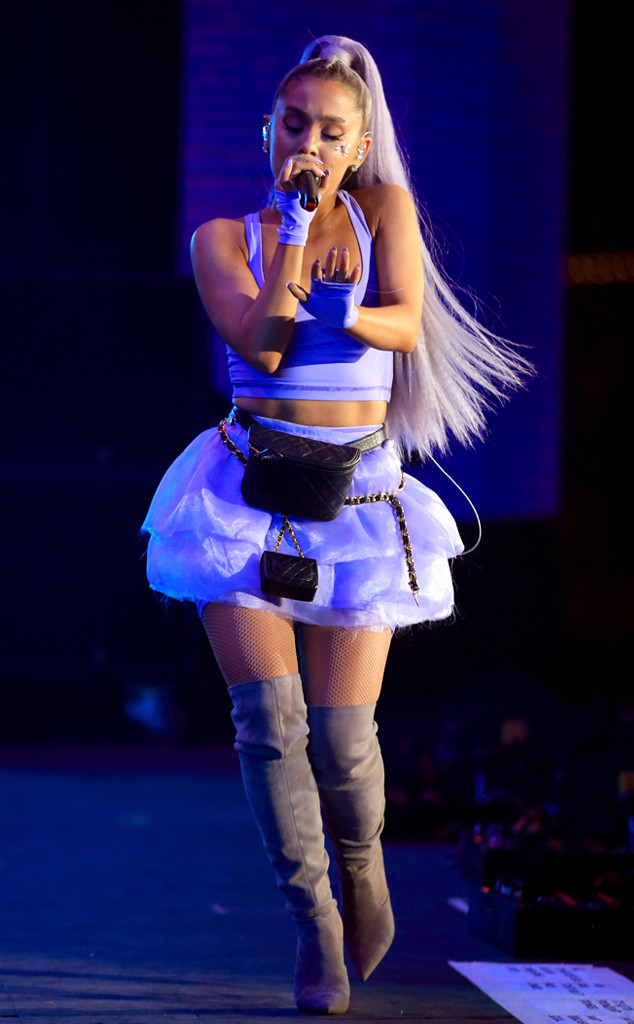 Christopher Polk/Getty Images for Coachella
Ariana Grande may or may not have "No Tears Left to Cry," but the singer is nonetheless providing the social media sphere with some much-needed information.
On Oct. 14, Grande and her fiancé Pete Davidson split up and ended their engagement after a few short months. Since then, the two of them have slowly and surely made their way back into the public eye and are speaking out about their breakup. Davidson did it more directly, whereas the singer has sort of skirted around it.
When they were together, Davidson often appeared in Grande's Instagram stories in videos of him laughing or doing random day-to-day activities. Other times, they were all snuggling with her pet pig, Piggy Smallz. Now, Grande is back to conversing with her fans on Twitter and providing some clues as to what she's doing next, including tours and new music.