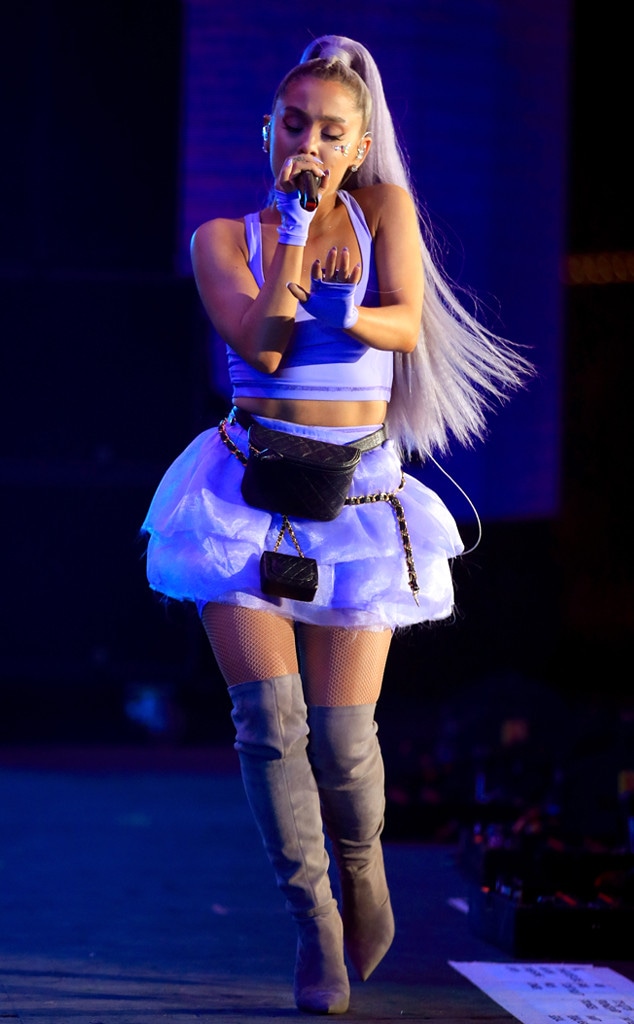 Christopher Polk/Getty Images for Coachella
Just days after hinting she won't be touring a for a long time, Ariana Grande seems to be having a change of heart.
The "God Is a Woman" songstress has been taking some time out of the spotlight following the death of her ex-boyfriend Mac Miller, who passed away in early September at the age of 26. In a series of tweets on Thursday, Grande reflected on her "tough month" in an emotional plea. "can i pls have one okay day. just one. pls," she wrote, adding, "i'm so tired pls."
She later told her fans, "ur angels in my life. it's just been a tough month. i'm trying to get my work done and get back to normal and it's hard and i'm human and tired. sorry i let u in or worried u. i shouldn't have tweeted. i kno better."
Grande returned to social media on Friday to give fans an update and apologize for her previous tweets.
"ily more i'm so sorry for yesterday yikes. i love u and never want u to worry ab me or think i want attention," she wrote to one fan. "i have way too much as it is w/o askin. jus had a human moment and wanted to confide. u know how much i love you. on some real life s--t. and yeah. sry & ily."
When another fan told Grande to take all the time she needs before returning to the spotlight, the 25-year-old star replied, "i kno. but i miss u. i'm antsy. can't sit still. i wanna tour now. yesterday i jus wanted to sit home forever but today i wanna do shows and see u. it's all v up n down rn. but hi ily. i am working on it. i'll keep ya posted."
Grande later shared that if she decided to go on tour she'd "never regret it" because her "happiest moments" are when she's performing for her fans.
"i think it's just the looooooong chunks of time away from home that are scary to me rn," she admitted. "hi i'm being too honest and people r gonna tear me apart but idc anymore. lol."
She later added, "like maybe i'll do a mini one. i cant do what i did last time right now. that i do know. whatever it is i hope it's okay with you. i just love and miss you. everybody telling me i need to take time but i'm so antsy. idk. ily."
When one fan suggested Grande do pop up shows, she replied, "a concept. i'll figure it out. i love u."
Watch:
Ariana Grande Reflects on ''Tough Month'' in Emotional Plea
Last week, Grande and fiancé Pete Davidson decided not to attend the 2018 Emmys so that she could take time to heal.
"Given the events of the past couple of years, Ariana is going to take some much needed time to heal and mend," her rep told E! News in a statement. "She will be staying close to home and using this period to spend time with her loved ones and work on new music without deadline. She thanks her fans for their understanding."
SNL producer Lorne Michaels also recently confirmed that Grande canceled her appearance on the NBC show's premiere episode. "We had Ariana drop out for emotional reasons two days ago," Michaels said on James Andrew Miller's Origins podcast, adding that Kanye West then "stepped up" to replace her.