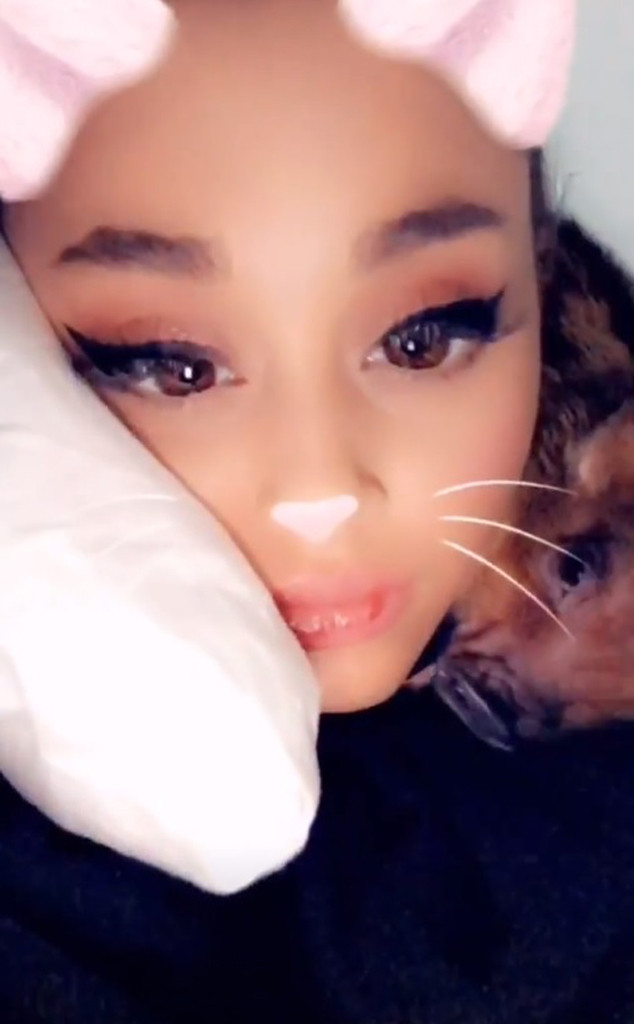 Instagram
Ariana Grande and Pete Davidson are taking their relationship to the next level.
The "No Tears Left to Cry" singer posted two videos and a photo on her Instagram story that show the singer getting snuggly with an adorable little teacup pig. In the videos, the tiny pig rests on his new mom's shoulder and in one photo, it sleeps on Davidson's stomach. It's unclear whether or not the piglet officially belongs to the engaged couple. Regardless, it's super cute.
Grande's Instagram stories and posts have been relatively sentimental as of late, and with good reason. On Friday, the singer shared a video of her ex-boyfriend Mac Miller, who died last week of an apparent overdose. Grande's Instagram post was her first public comment about his death.
The video shows Miller beginning to tell a story and joking around with Grande. She captioned it, "i adored you from the day i met you when i was nineteen and i always will," she wrote. "i can't believe you aren't here anymore. i really can't wrap my head around it. we talked about this. so many times. i'm so mad, i'm so sad i don't know what to do. you were my dearest friend. for so long. above anything else. i'm so sorry i couldn't fix or take your pain away. i really wanted to. the kindest, sweetest soul with demons he never deserved. i hope you're okay now. rest."