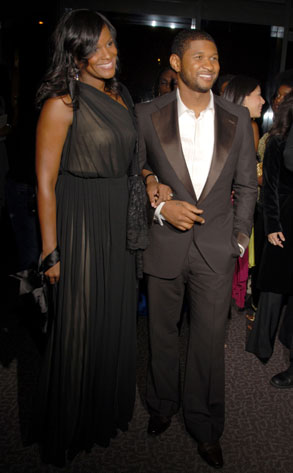 Mark Sullivan/WireImage.com
Despite the best attempts by Usher and his family to keep the situation under wraps, new details have emerged on the nature of wife Tameka Raymond's "serious" medical emergency.
A spokeswoman for plastic surgeon Silvio Sterman confirms that Foster was rushed to the hospital's intensive care unit last Friday after going into cardiac and respiratory arrest while being anesthetized before a liposuction procedure, but "was revived in less than a minute by heart massage."
Doctors at the hospital placed Raymond in an induced coma for 24 hours to stabilize her, "in order to avoid unnecessary complications," said rep Ellen Dastry. As of Tuesday, the 37-year-old mother of two was listed in stable condition.
These details were revealed after hospital reps informed the media that they were "barred from giving any information."