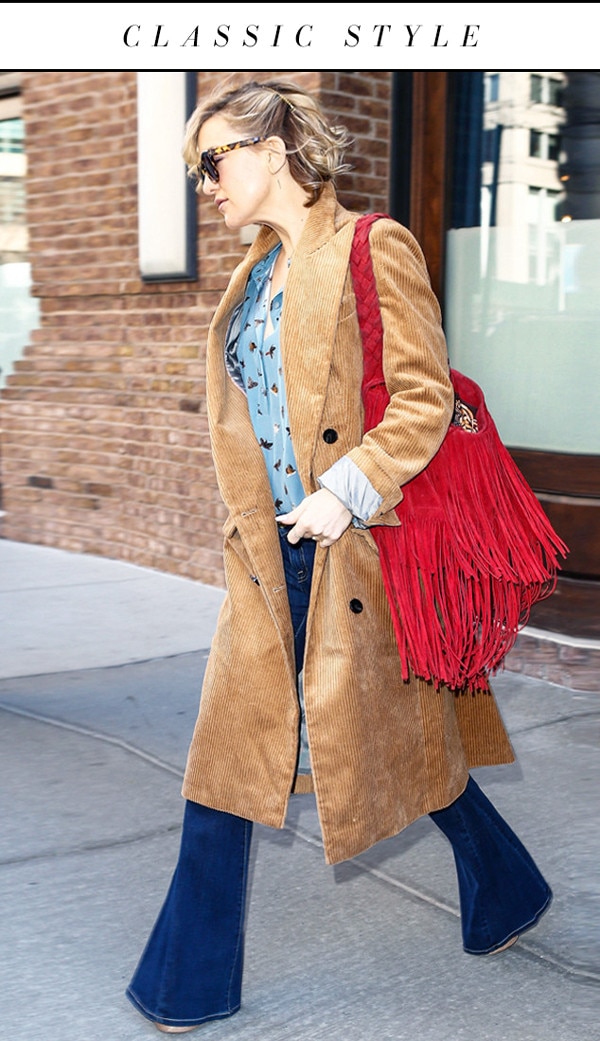 Wagner Az / AKM-GSI
One classic look you can't go wrong with? Bootcut jeans.
You most likely have them tucked in the back of your closet (or you donated those puppies back in the '90s), but it's time to dust them off and make them relevant again. Why you ask? For starters, they make your legs look super long—like, supermodel long (see Kate Hudson for inspiration)—and secondly, it's arguably the most universal style.
If this is your first encounter with bootcut jeans, you might want to keep things simple with a classic style. They're a great foundation piece when it comes to putting together casual outfits with major style. While you're at it, play with different washes! Lighter blues and white denim are great for daytime looks while darker blues and black denim are easy to dress up for a night-appropriate feel.