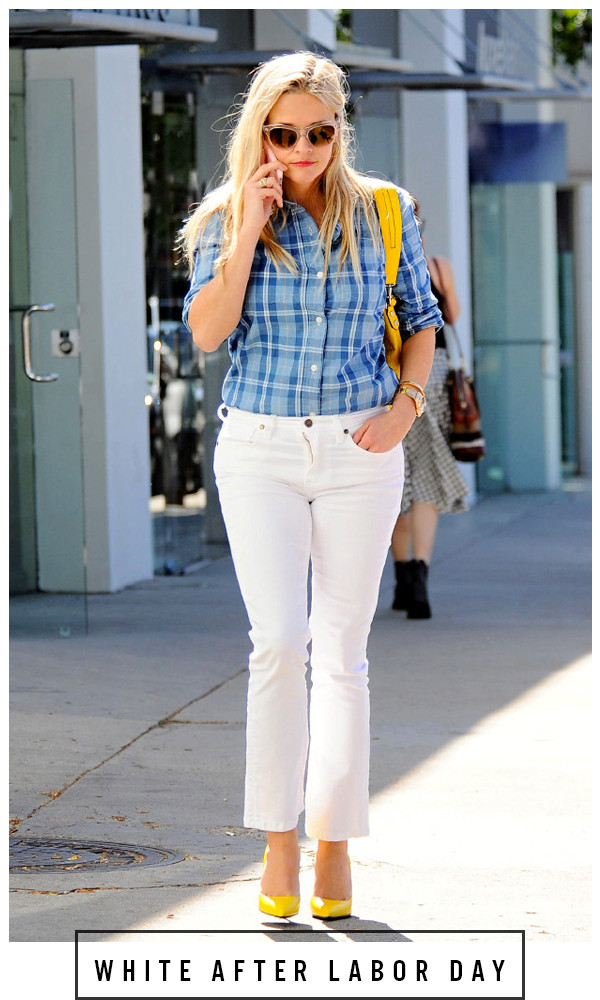 Stav/Bauer-Griffin/GC Images
According to Reese Witherspoon (and four other celebs), it's time to start adjusting your hems.
If you live on the East Coast, you, likely, haven't had a chance to fully embrace cropped jeans. Well, the snow is melting, and flowers are blooming, which means it is officially time to show off those ankles! And because jeans will never not be in fashion, do it with denim.
With a pair of cropped denim in white, your wardrobe is bound to stay bright and fresh. Put a ladylike spin on the way you wear them, like Reese, and throw on a button down (of any color) and a cute pair of pumps to ensure your look is appropriate for any scenario.