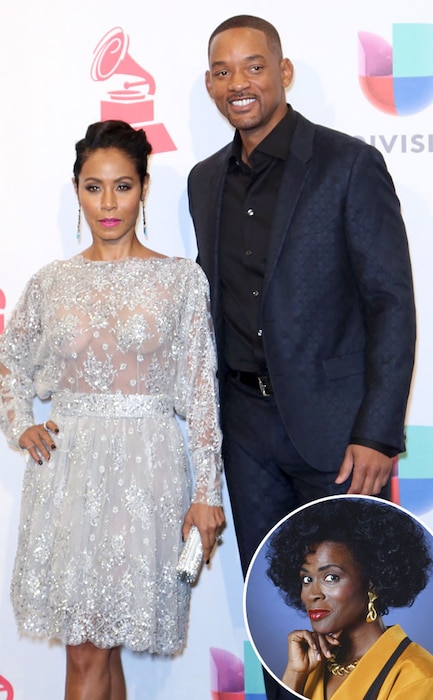 Gabe Ginsberg/WireImage, Paul Drinkwater/NBCU Photo Bank
You didn't think Janet Hubert was going to hold back, did you?
The actress posted a video to her Facebook page Monday, where she criticized Jada Pinkett Smith over her decision to boycott the 2016 Oscars in response to this year's all-white nominees. "I was looking at this ridiculousness people called a historic moment and I was annoyed," said Janet, who had once played Aunt Viv on The Fresh Pince of Bel-Air opposite Jada's husband, Will Smith. "I was annoyed because it dilutes the movement when you only stand up for yourself."
"I'm a real freedom fighter. I'm not a pretend freedom fighter. I stand up for other actresses, other people. The Smiths just irked me because they are such pretenders, and everything is a photo op," she continued. "It's just self-contrived because her hubby didn't get a nomination."
As Janet told The Los Angeles Times Wednesday, "nobody cares" about their decision to skip the show. "This is my way of letting loose what I feel inside as an actress who's been blocked," she said. "The wonderful thing about the Internet is that nobody can stop you." In her video, she argued calls to boycott the show are "not that deep." Asked to elaborate, she said, "We are not brain surgeons. We are not curing cancer. We are not finding the next cure for Alzheimer's. We are simply and merely entertainment. We take on and wear the masks of characters. That's what we're paid to do. Someone like Will Smith has not come up through the ranks like most actors, so for him to be complaining the most is the most ridiculous thing I have ever seen."