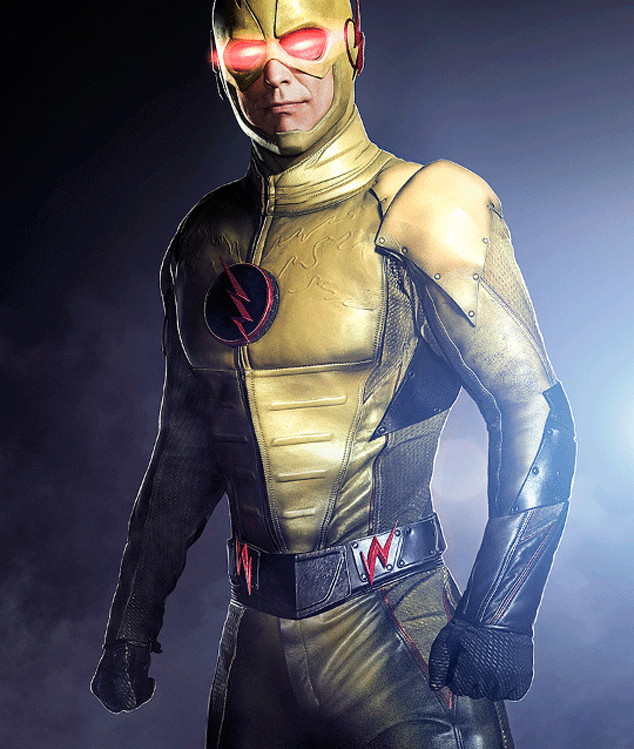 CW
For most of tonight's episode, we thought The Flash was playing a trick on us.
The very first scene of "Tricksters" blew our mind in the most confusing way possible. We finally got to see what happened the night Barry's (Grant Gustin) mother was murdered in slow motion, meaning we were treated to one of the coolest fight scenes between the Flash and the Reverse Flash as they kicked and punched and raced each other around Nora Allen (Michelle Harrison). But when the Reverse Flash ran out of the house, his powers gave out, and he pulled off his mask to reveal...not Tom Cavanagh?!
Warning: major spoilers below! Avert your eyes now if you have yet to see tonight's epic episode of The Flash, "Tricksters!"