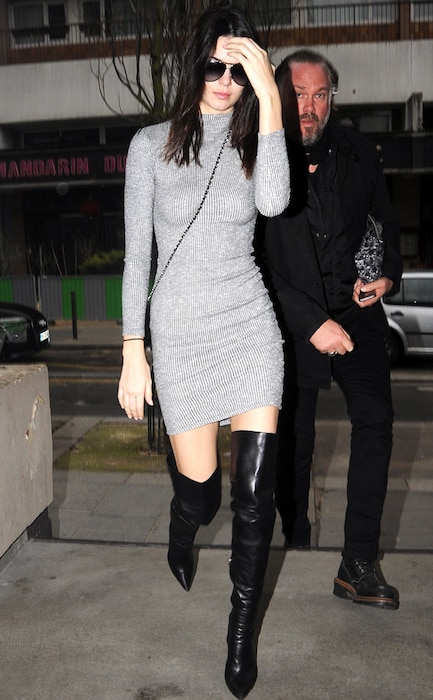 Splash News
UPDATE: Us Weekly issued a retraction and apology to Kendall and her family the following day.
______________________
Kendall Jenner obviously loves dad Bruce Jenner very much, but she is objecting to the latest report that has surfaced, which claims that she was speaking out about her relationship with her dad.
"how is it legal for someone to 'quote' someone and publish it if in fact you never said what was quoted," Kendall tweeted Wednesday after a new story popped up today that claimed she had talked about continuing to love and support her father while he was "changing shoes, so to speak."
(About two hours later, Kendall also tweeted, "Shame on US Weekly for making up quotes. I NEVER said those things. I never spoke to them."
Moreover, a family source tells E! News that the report, weird shoe metaphor included, was a "fake interview."