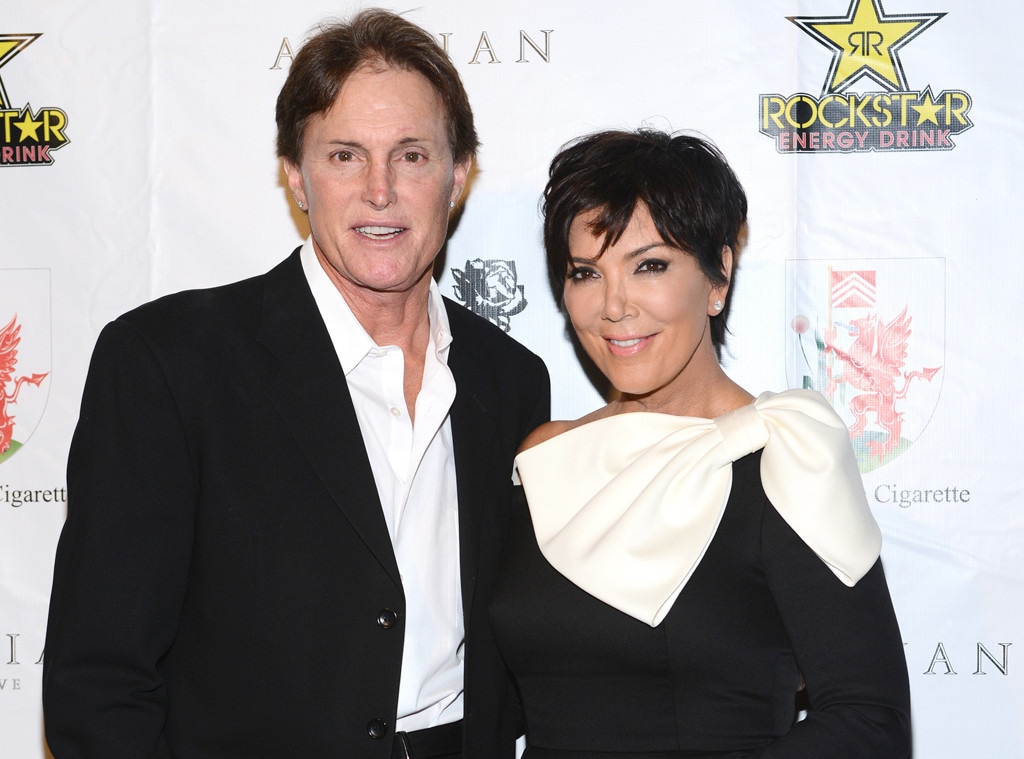 Araya Diaz/Getty Images
Bruce and Kris Jenner have separated after 22 years of marriage.
"We are living separately and we are much happier this way," the pair exclusively tell E! News.
"But we will always have much love and respect for each other. Even though we are separated, we will always remain best friends and, as always, our family will remain our number one priority."
Kris and Bruce are parents to two children together, Kendall and Kylie, and each have four kids from previous marriages.
Rumors of marital trouble have been shadowing the Jenners for months, but the family has kept a unified front in shutting those stories down.
"We just laugh it off," Kris told E! News last November regarding tabloid reports that she and Bruce were divorcing. "We love each other and just laugh about it...These kind of stories have been circulating for the last couple of years."
Kris marked their 22nd anniversary on Instagram on April 21, writing, "Happy Anniversary Bruce!!!! Best 22 years I could ever have imagined...hope the next 22 is even more fabulous...I love you!"
Over the past few weeks, Kris has been photographed not wearing her wedding ring.
During the ongoing current season of Keeping Up With the Kardashians, Bruce spent time staying in a home they had rented in Malibu, but Khloé Kardashian Odom said on The Tonight Show in June that people shouldn't read too much into their living arrangement.
"They're not having problems, but they still like to live apart, which is definitely different," she told Jay Leno. "You know, Bruce and my mom, they wanted some... In my house there is a man room for [Lamar Odom]. A room, not a different house. So I think they took my idea and ran with it. They got another house and Bruce stays there sometimes."
Tune into E! News  tonight at 7 p.m. & 11:30 p.m. for more details about the Jenners' separation