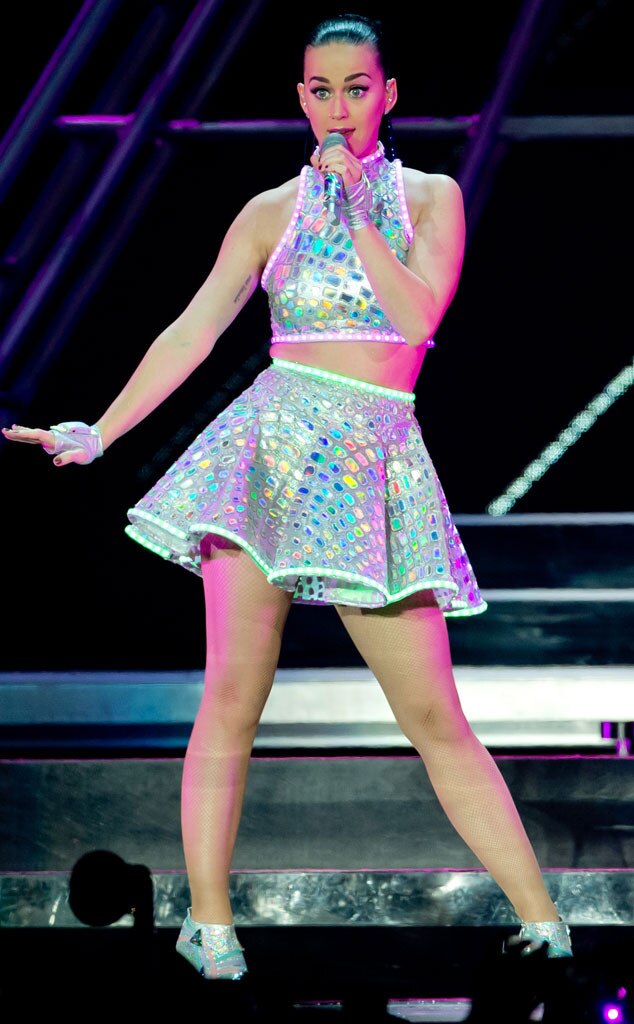 SVEN HOPPE/DPA /LANDOV
Sorry, stoners, your dreams of getting high with Katy Perry are about to go up in smoke.
On Elvis Duran and the Morning Show Tuesday, the 30-year-old singer revealed that while she would be paying a visit to Amsterdam's Red Light district that night, she wouldn't be lighting up. "Let me just say this," she said, "Weed doesn't agree with me!"
"I turn into more of a weirdo than I actually am," she added with a laugh. "I don't really even do cocktails anymore. There's a certain point in your life where you just turn to red wine, and that's kind of the point I've turned to...A nice Malbec—I love a nice Malbec."
Nothing wrong with that! Another thing Katy's loving about traveling with her Prism tour? "I'm eating myself around the world," she joked.