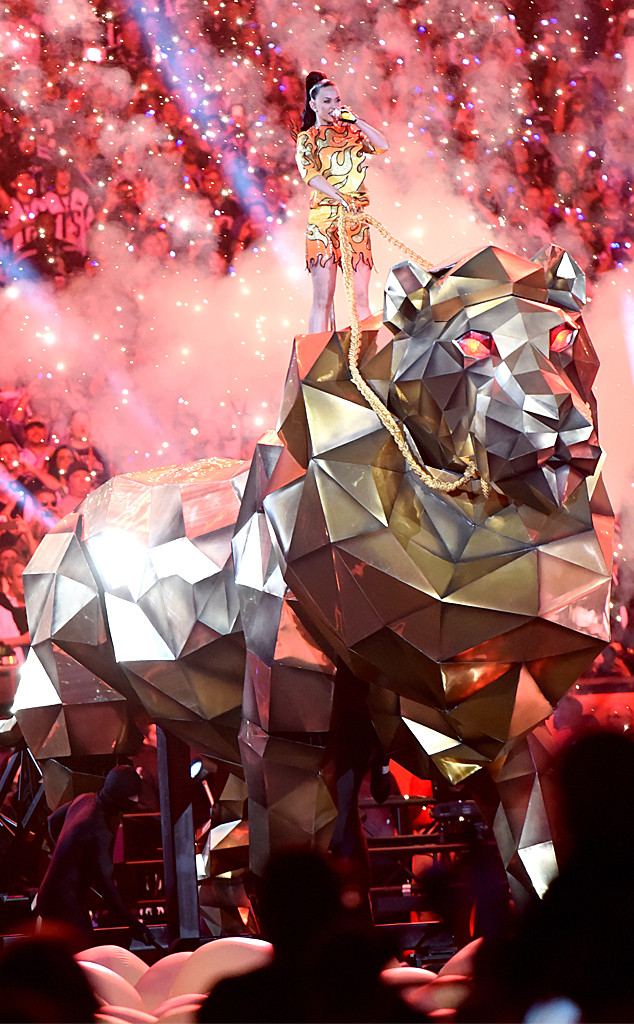 Jeff Kravitz/FilmMagic
Well that's just how we do at the Super Bowl!
After so much excitement and anticipation, Katy Perry finally took to the stage for the Pepsi halftime show.
Joined by special (and not so secretive) guests Lenny Kravitz and Missy Elliott, the 30-year-old star got millions of viewers dancing and singing in their living rooms during her 12-minute set.
"Today is the day that the Lord has made!" Perry tweeted hours before her performance. "I will rejoice and be glad in it!"
But really, how did Miss Perry do during her set? Well if you like dancing palm trees, '90s flashbacks and giant lions, we have a feeling you were very pleased.
Take a look at the five best moments from the show.