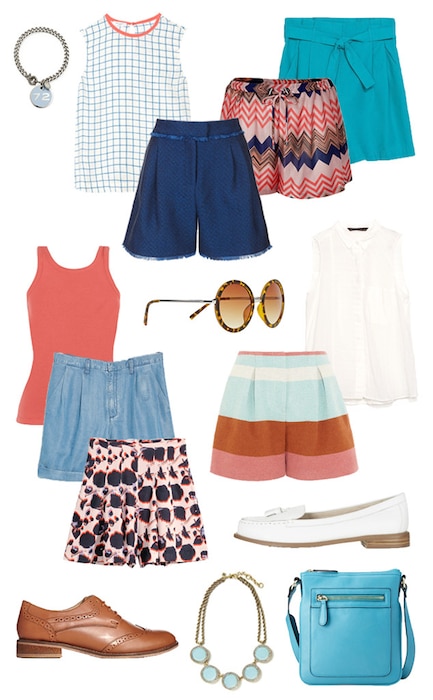 August can be a bittersweet month. Summer is in full swing, temps are higher than ever, but there's that looming cloud over our heads reminding us that fall is juuust around the corner.
So, live in the moment and enjoy your last full month of shorts-wearing freedom! Get as much mileage out of your summer getups now, because before you know it you'll be pulling your winter jacket out of storage. Sigh.
In order to help you celebrate the last month of summer in style, we've put together a little ode to shorts. We've cherry-picked some of our favorite types of shorts (Denim! Printed! Pleated!) and rounded up chic accessories to go with 'em.
So go on and show a little leg!