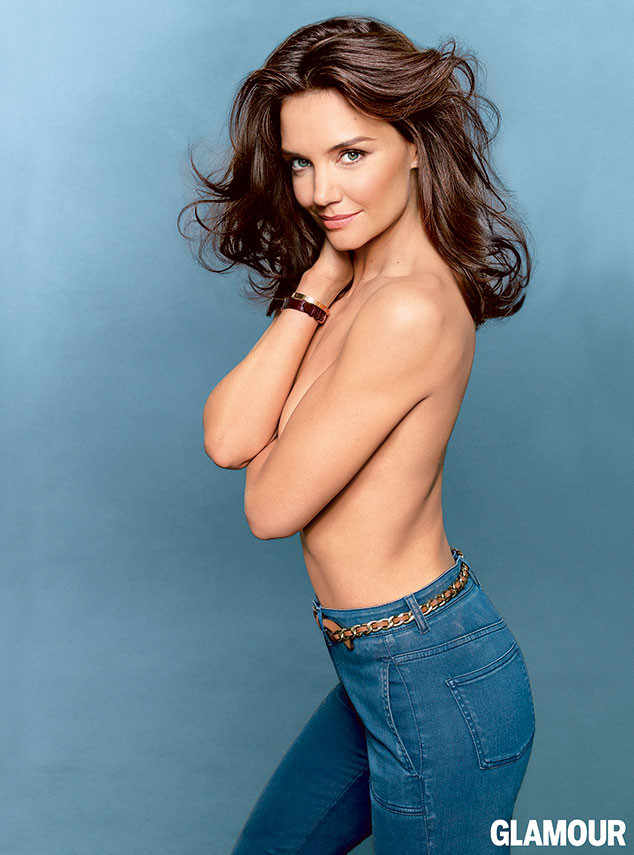 Tom Munro
Who knew Katie Holmes had it in her?
The actress, who typically wears modest clothing on the red carpet and in her everyday life, poses topless for Glamour's August 2014 issue. Striking a seductive pose while wearing belted denim pants, the 35-year-old Giver actress tells the magazine, "I have a tightly edited closet. I like what I like. And I repeat a lot. But I'm always comfortable in jeans—I feel like I can really do anything when I'm in them."
In the cover story, Holmes also opens up about the idea of dating after divorcing Tom Cruise two years ago. "I am really focused on motherhood and work right now," the single star insists. "Motherhood is the greatest gift," Suri Cruise's mom continues. "When I became a mother, my life completely changed."
What's been the biggest change? "I've seen Frozen a lot," she says of watching the animated Disney musical. "But the biggest change? I think you don't know—I didn't know how much love I had in me. It's overwhelming. Every day I discover more about this spectacular human being I get to be the mother of."