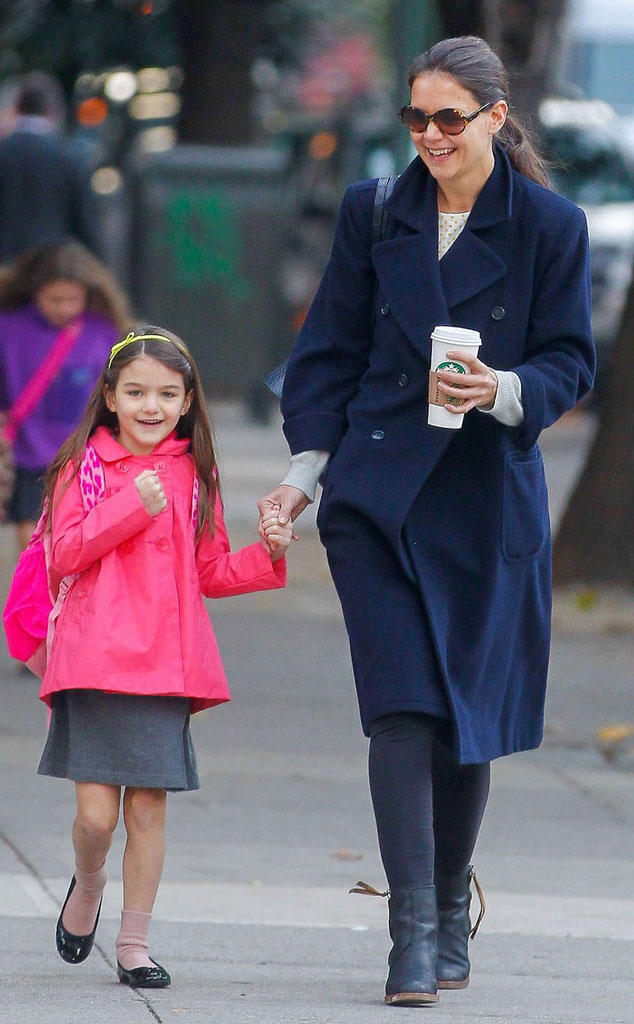 Wagner Az, PacificCoastNews.com
It's Katie Holmes and Suri Cruise against the world.
Since ending her marriage to Tom Cruise in the summer of 2012, Holmes has been living in a $12,500-a-month apartment in New York City's Chelsea neighborhood. The actress' 7-year-old daughter currently attends a posh private school, and 35-year-old Holmes briefly appeared on Broadway. In a way, relocating from California to the Empire State has given the mother-daughter duo a fresh start.
"New York has been very good to both of us," Holmes says of their new life together in NYC. "I love the theater, the galleries in my neighborhood. Stuff [like] that is so much of what makes me love this city. I love the Knicks. I love talking to my neighbors in the elevator. I like feeling a part of something big."
The Ohio native feels at home in the Big Apple, where she's often seen at SoulCycle and Whole Foods. "I love the community in New York. I love New Yorkers. I ran into someone on the street the other day that I went to high school with," Holmes tells People. "I love the moments of spontaneity every day."