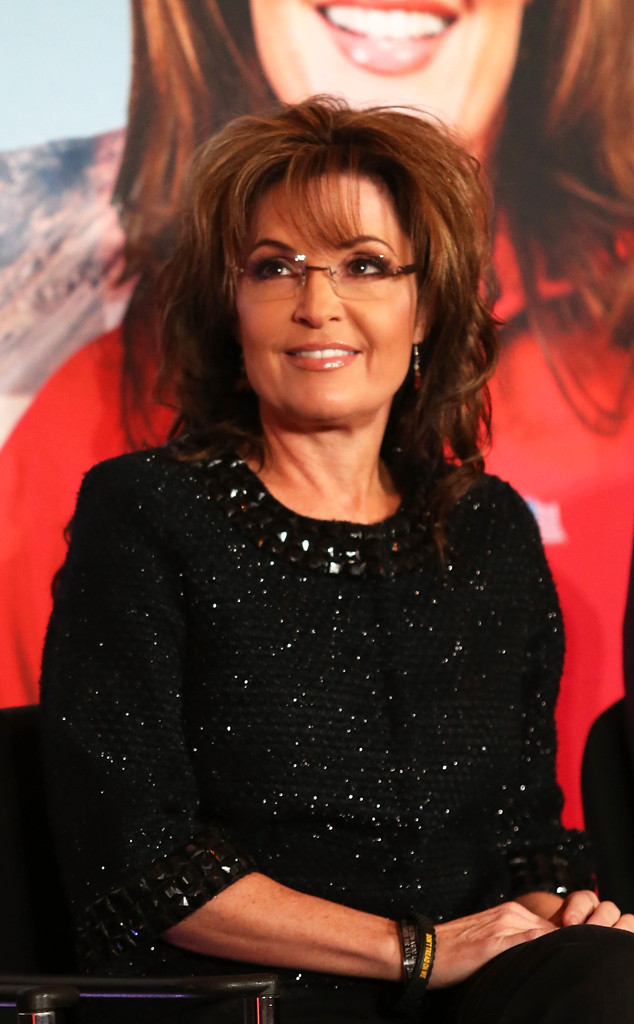 Frederick M. Brown/Getty Images
Could The View handle Sarah Palin?
The former vice presidential candidate and current reality star—Sportsman Channel's Amazing America With Sarah Palin has been picked up for a second season—told The Hollywood Reporter she would "maybe" be interested in doing a political talk show.
"But the politics would have to be interspersed with a whole lot of fun and real life and inspiration showcasing American work ethic, because those topics are all pretty much the antithesis of today's politics, which I find incorrigibly disastrous! It'd be so much fun to shake it up taking on issues that make audiences objectively consider all sides, and I'd do it with my own real-life groundedness, candor and commonsense that I'm known for. Media needs that today, versus the condescension that oozes from TV and radio," she said.