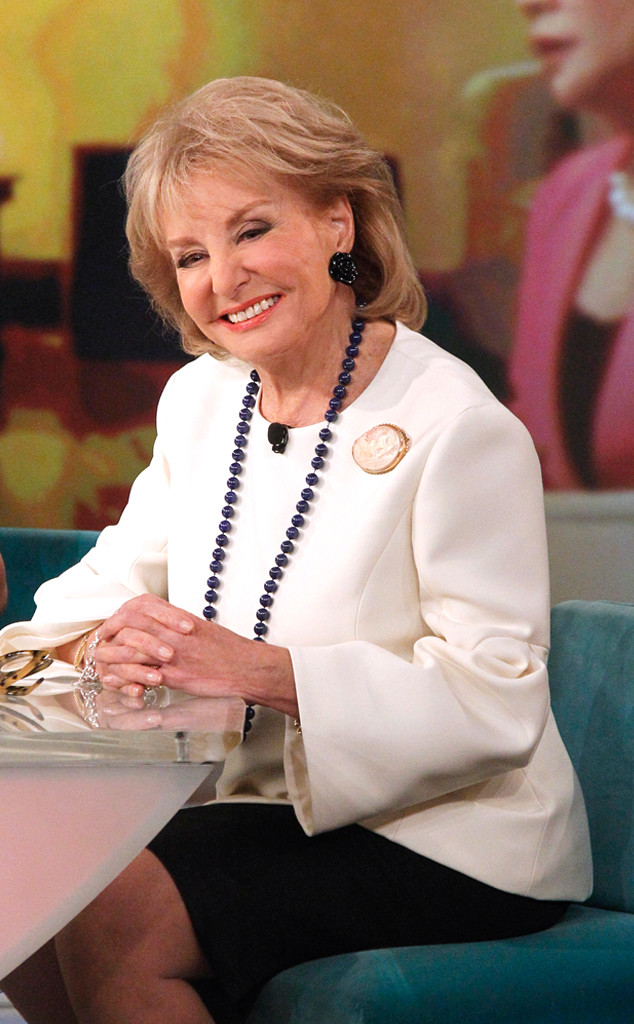 ABC
TV will never be the same without Barbara Walters.
After more than five decades in broadcast news, the 84-year-old journalist made her final appearance on The View Thursday; the episode aired Friday at 11 a.m. on ABC. Jenny McCarthy, Whoopi Goldberg and Sherri Shepherd kicked off the show from the round table as Walters waited in the wings. "This is the biggest day in the history of The View because making her final walk out as co-host of The View, please welcome the amazing, the fabulous, the woman who hired everyone at this table, the amazing Barbara Walters!" Goldberg said. Walters received a standing ovation from the crowd, as several of her former co-hosts—including Rosie O'Donnell and Debbie Matenopoulos—cheered in the audience.
Hillary Clinton was the first guest on the program. "You look terrific here," Walters told the former Secretary of State, who topped her Most Fascinating People list twice, more than any other honoree. "Why don't you take my place on the show? I won't be asking you what you're doing next all the time."