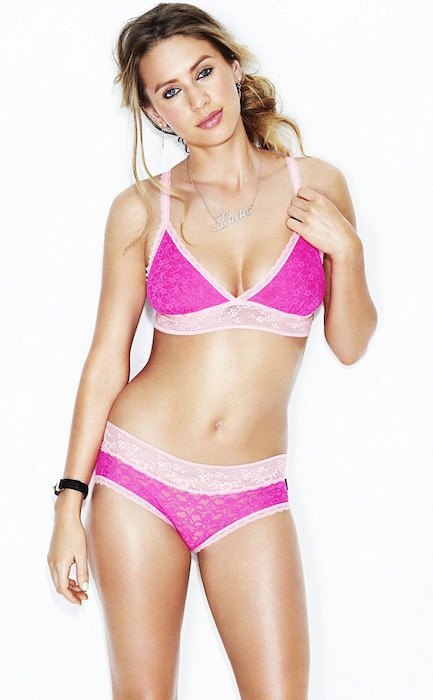 Bonds
Looking good, Dylan!
A-list offspring Dylan Penn has joined the ranks of Bonds—an Aussie clothing and underwear brand—as the company's latest spokesmodel, appearing in a pink lacy bra-and-undies set in the company's latest ad. And she's in good company—Miranda Kerr fronted the brand before being launched into international stardom.
The Aussie brand shared the news via Twitter today, "Super excited to announce the new face of Bonds upcoming model and emerging Hollywood actress Dylan Penn."
The up-and-coming model made headlines last month after posing naked for Treats! magazine, with only a strategic pose and a Fendi bag to cover her intimate areas on the cover. Also on her resume are a sexy photo shoot with GQ magazine, a campaign with The Gap and a very public refusal of a Playboy magazine photo shoot.