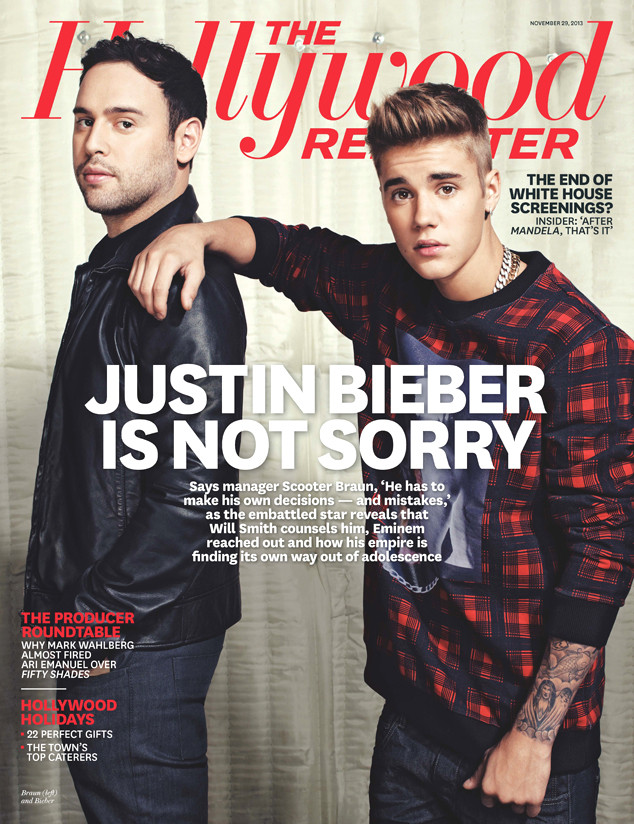 The Hollywood Reporter
Justin Bieber doesn't care what you think about him because, even if you say something bad, all that does is make the Beliebers close ranks.
"When people see a negative thing about me on a magazine, they're gonna buy it," the 19-year-old pop star says in the latest issue of The Hollywood Reporter, featuring the tabloid darling and his manager, Scooter Braun, on the cover.
"Every time some site writes something bad, all my followers go on there, and it brings them more traffic," Bieber continues. "Now they have all the Beliebers on their site, which gives them money from advertisers. They're just worried about money. They don't care about ruining someone's name."
At times, of course, it doesn't seem as if Bieber cares about ruining his name, either, such as when he ends up getting videotaped while sleeping, or when he visits a Brazilian gentleman's club, or when he ticks off his neighbors by allegedly driving too fast around their gated community.