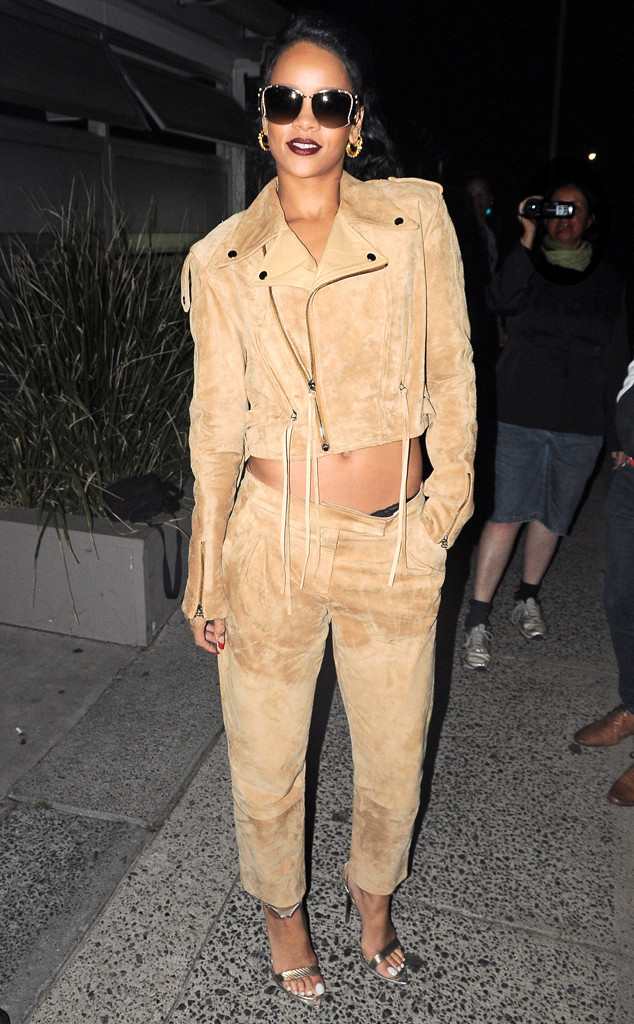 Splash News
Looks like Rihanna's tired of modeling her River Island collection, and has moved on to hawking another celebrity's clothing line.
That right, RiRi recently showed her support for Katie Holmes' clothing line, Holmes and Yang, when she stepped out in Sydney rocking the star's fall-ready suede separates.
Of course, Rihanna being Rihanna, she made sure to add her personal twist to the normally elegantly understated clothing items.
Translation: She sexed up the simple pieces.
Never one to shy away from showing off a whole lot of skin—have you seen her jaw-dropping "Pour It Up?" video?—the sassy singer sported a cropped tan jacket without a shirt, of course, for a little belly-baring action.