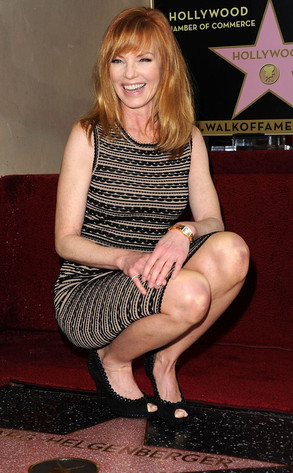 Valerie Macon/Getty Images
Cat is back! Sure, Marg Helgenberger was rarely called "Cat" on CSI, but it's the excitement that counts.
CBS announced today that on the drama series' landmark 300th episode (Oct. 23), Catherine Willows will make her triumphant return to her old stomping grounds.
After the team investigates the murder of a reclusive former casino mogul who was a suspect in a similar crime in 2000, Willows is brought back to help solve the cold case that has haunted the CSI gang for 14 years.