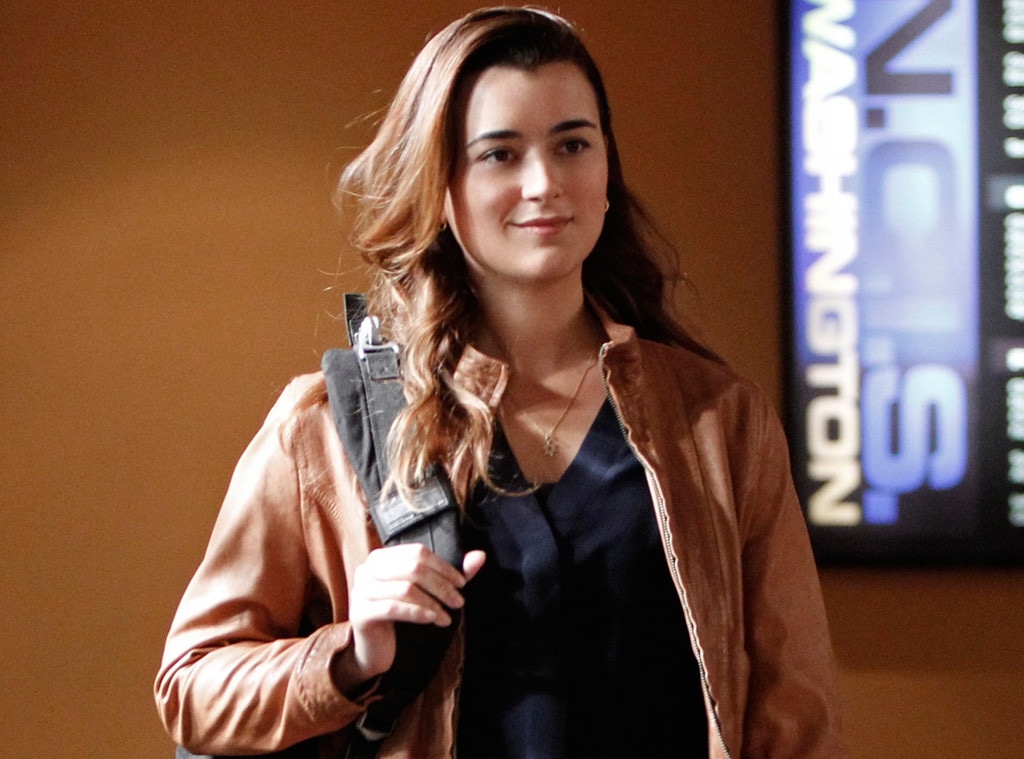 Sonja Flemming/CBS
NCIS fans, were you shocked when Cote de Pablo announced she would be exiting the long-running CBS drama? So were her castmembers!
E! News chatted with stars Michael Weatherly, Pauley Perrette and Rocky Carroll on the red carpet at the CBS/CW/Showtime party at the 2013 Summer TCA press tour, where they broke their silence on their co-stars surprising exit. "It was huge news to us," Perrette reveals of Pablo's announcement that she was leaving NCIS after eight seasons.
But the show must go on! In addition to opening up about Pablo's departure, Weatherly, Perrette and Carroll teased what fans can expect from the upcoming 11th (!) season of NCIS and revealed if there's any hope for Tony (Weatherly) and Ziva (Pablo) shippers...
Watch:
"NCIS" Cast Talks Cote de Pablo's Exit
Perrette reveals to E! News that the cast wasn't given much a heads up before news of Pablo's decision to leave the show was made public.
"I found out literally 20 minutes before it was released in the press," Perrette admits. "But we love her. She's our friend. She had a personal decision to make. No one wanted her to leave. There was no drama...there really isn't much to tell. There really wasn't any drama. But we love her, we respect her and that's what happened."
But what about fan favorite couple Tony and Ziva?! The network issued a press release after Pablo's anouncement that she was exiting saying Ziva's storyline would get "appropriate closure."
Weatherly assures us that "Tiva" fans will not be disappointed, saying, "Woah, you're going to have butterflies in your stomach; woah, you're going to be happy!"
In fact, Weatherly is confident that everyone will enjoy the new season, no matter their preferred pairing. "Even if you hate Tiva, even if you love the Tiva, if you're ambivalent, it's like a big Christmas stocking on Christmas morning!" he says. "Even if you're a casual viewer of NCIS, this season premiere and the first couple of episodes, you're going to want to check out because man alive, if you have found the show compelling at all, this is right down your alley."
The shocking news of Pablo's exit came in early July, with the star saying, "I've had eight great years with NCIS and Ziva David. I have huge respect and affection for Mark [Harmon], Gary [Glasberg], Michael [Weatherly], David, Rocky [Carroll], Pauley [Perrette], Brian [Dietzen], Sean [Murray], all of the team and CBS. I look forward to finishing Ziva's story."
Earlier this week, CBS CEO Les Moonves opened up about Pablo's exit. "We offered Cote de Pablo a lot of money. And then we offered her even more money," Moonves shared. "We really didn't want to lose her; we love her, she was terrific."
NCIS returns on Sept. 24 on CBS.
For more scoop on NCIS' new season, watch our interview with the cast above!