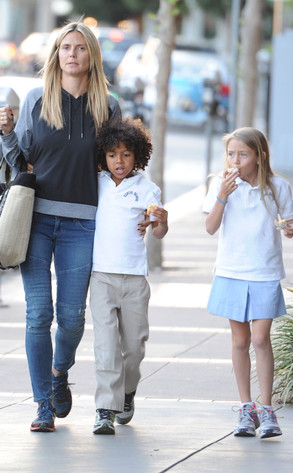 Green/X17online.com
Heidi Klum is prettiest in her au naturale palette.
The stunning supermodel, who is usually spotted with big bold eye makeup and loud outfits, underwent a complete make-under on Wednesday. Headed from a lunch date with her family in Los Angeles, the 39-year-old mom of four kept it very low-key in a multi-tone hoodie, blue jeans, tennis sneakers, and most strikingly, not a lick of cosmetic coverage.
Although the Project Runway host looked a little tired from the day out, we can't help but admire her bravery for daring the bare look. We applaud you, Heids!