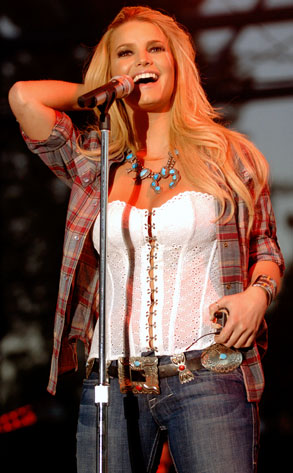 Tim Mosenfelder/Getty Images
Jessica Simpson has returned to her Southern roots. If ya haven't heard by now, the former pop-singing, reality-television star is about to release her first country album, Do You Know.
But it was less than two years ago that Simpson thought her music career was over. The 28-year-old Texan blond bombshell filled me in on exactly what happened as we sat down earlier today for a little chitchat about the new album at the Casa Del Mar hotel in Santa Monica.
Read on to find out why she almost called it quits, why we probably won't see her acting again any time soon and why we shouldn't be thinking about Tony, John or Nick when listening to the lyrics of her many new songs about livin' and lovin'...