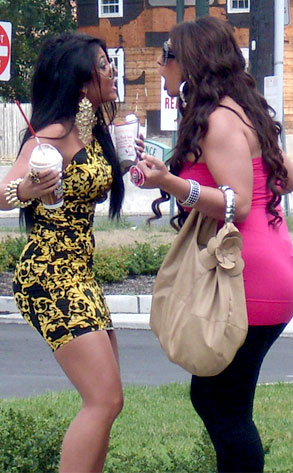 The Style Network
Jerseylicious is back—and nastier than ever.
The drama between Gatsby salon stylist Tracy DiMarco and Olivia Blois Sharpe has gotten downright ugly.
"Our relationship is worse than it ever has been," DiMarco tells us about the third season of the Style Network series, premiereing tonight at 8 p.m. ET/PT.
That's putting it lightly! In fact...