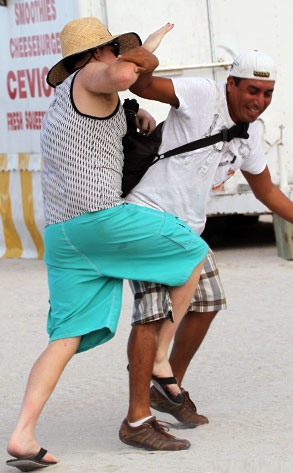 BAUER-GRIFFIN.COM
Turns out, Adam Lambert doesn't reserve all of his passion for the stage.
The glamtastic American Idol runner-up released his inner beast on a paparazzo who encroached a little too closely on the singer's private time yesterday.
"Eeew paparazzi killed my peaceful afternoon on the beach! #howisthisok?" he tweeted.
As it happens, it isn't OK. At least not according to the complaint filed by the shutterbug last night.