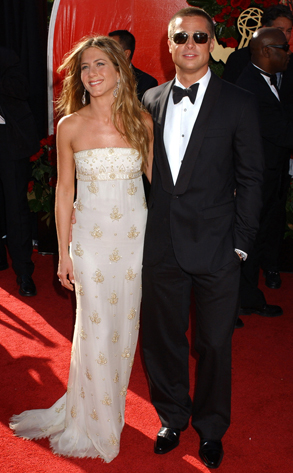 Gregg DeGuire/Getty Images
Angie's ex-bodyguard is claiming he helped Brad steal away for liaisons with Jen Aniston. Could he really do that without a billion paps following?
—FrankFella, via the Answer B!tch inbox
For those of you hoping to follow at home:
What we're talking about here are the allegations recently made by "Bill," a former Brangelina bodyguard and recent In Touch snitch.
According to Bill, Brad Pitt has hooked up with ex Jennifer Aniston no fewer than four times since spring 2009, always at a level of secrecy worthy of the Priory of Sion.
Sure, celebrities do have techniques for sneaking about in relative privacy, and I've got some seriously good tips from a Hollywood security big shot.
But are these methods effective enough to cloak a five-alarm hookup like that? Here are the facts: