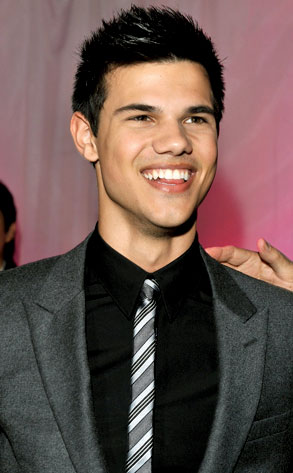 Lester Cohen/Getty Images
What the Kids Choice Awards lacked in Sandra Bullock, they more than made up for with Taylor Lautner's abs. And slime. Lots and lots of (often surprise) slime—bad luck, Katy Perry, Steve Carell and Tina Fey.
A galaxy of kid-friendly stars aligned in Los Angeles tonight, where Nickelodeon handed out 19 orange blimps in their 23rd annual slimefest, honoring the best in movies, sports, television and music.
As per usual, nominees' biggest liability was not being named Taylor, as both Lautner and Taylor Swift walked away the night's biggest winners, with each teen dream scooping up two prizes.
And sorry, Robert Pattinson fans, but the kids chose loud and clear: Team Jacob, 2; Team Edward…