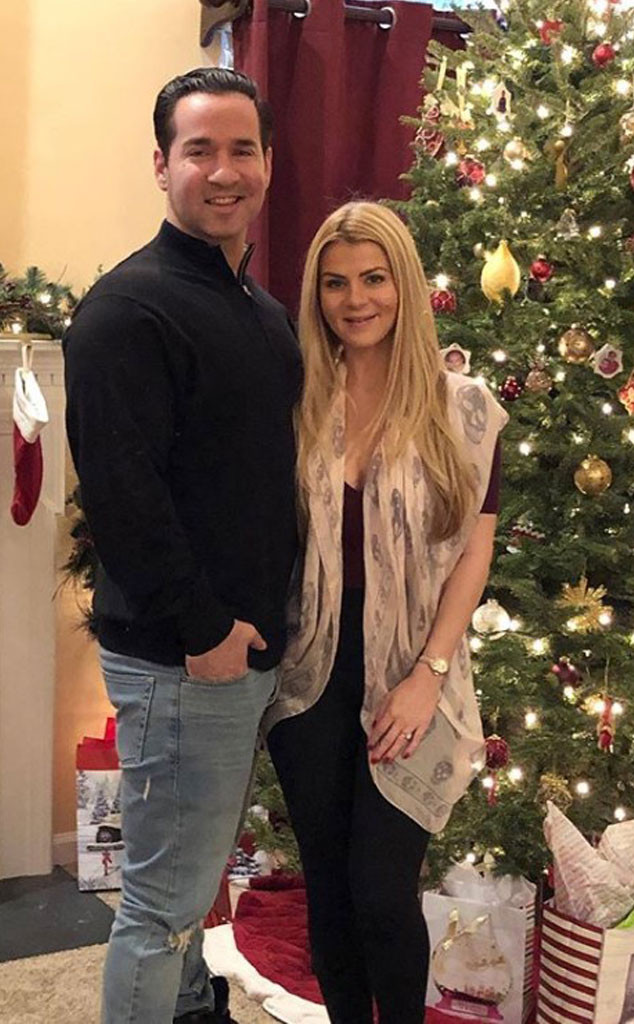 Instagram
The clock is ticking for Mike "The Situation" Sorrentino.
Sorrentino is required to check himself into prison by Tuesday, January 15 in order to begin his 8-month sentence for federal tax evasion, which was handed to him in October. As of Saturday, he had not yet gone into federal custody.
With just a few days to go before his sentence officially begins, The Situation has been indulging in a few of his favorite things, including Funfetti cake and Chick-fil-A. The 36-year-old has also been making sure to spend ample time with his loved ones, namely his wife Lauren Sorrentino.
Lauren turned 34 on Thursday and the newlyweds dined on Italian food as The Situation paid tribute to her in a lovely Instagram post.