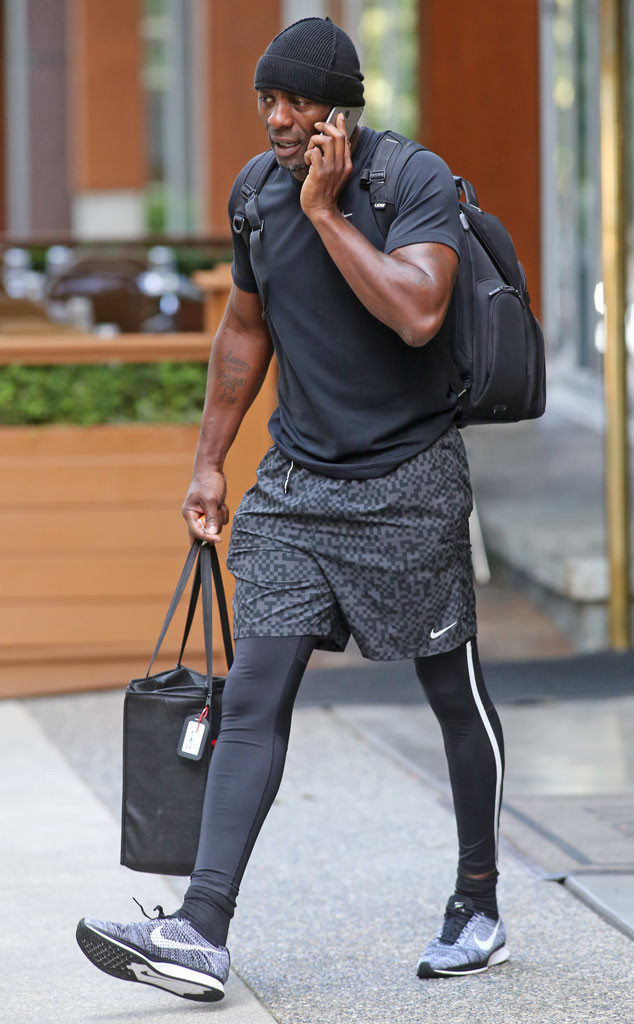 CYVR/AKM-GSI
If this isn't the body of the next James Bond, we don't know what is.
Idris Elba was spotted leaving the gym looking mighty fine with his biceps, triceps and every other arm muscle group we can think of bulging from his shirt. The rumored next James Bond dressed in all black for his work out, and he must have had a serious exercise session because he looks pretty fatigued. That, or the person on the phone is stressing him out!
The No Good Deed actor has been caught looking...big...before, when a paparazzi photo showed Elba with a massive bulge. It turned out to be a mic wire, but that didn't stop everyone from freaking out about it.
"It happened over night. It was huge," Elba recently told E! News. "It was on the news. That's bizarre to me."
He added, "Everyone is size obsessed."