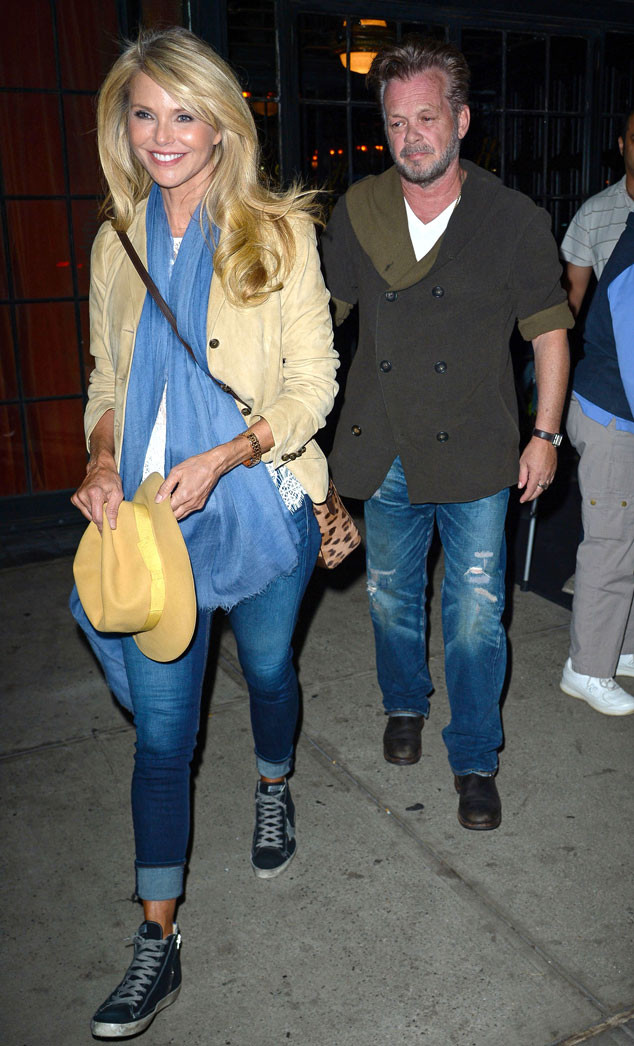 FAMEFLYNET PICTURES
Just a casual dinner or something more?
That's what fans are asking after photographers captured Christie Brinkley and John Mellencamp enjoying dinner together earlier this week.
On Monday night, the duo stepped out for a meal at The Bowery Hotel in New York City that ultimately left the supermodel smiling for the cameras.
Brinkley opted for a casual look with denim jeans, sneakers, a blue scarf and yellow jacket. Meanwhile, the "Jack & Diane" singer chose to wear ripped jeans, a peacoat and boots.
While the pairing may be a surprise to some, something that is far from shocking is Brinkley's gorgeous look at 61 years young.