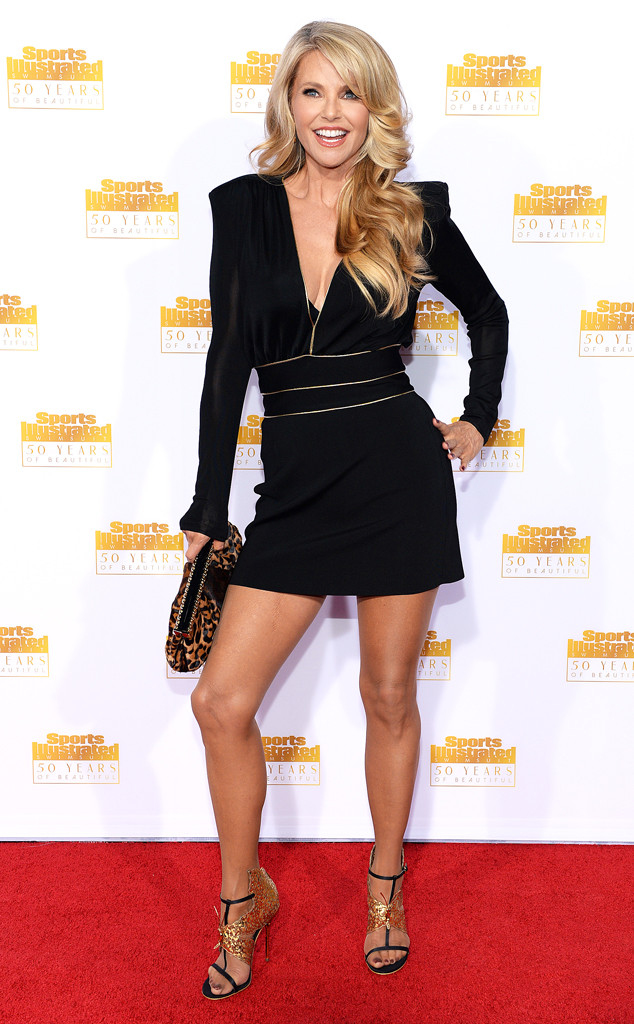 Dimitrios Kambouris/Getty Images
When it comes to Christie Brinkley's youthful glow, the proof is in the pudding (vegan pudding, that is).
The 61-year-old supermodel has a new skincare line launching with HSN called Christie Brinkley Authentic Skincare, and we can see why: The star's looks have hardly changed over the last four decades of her career and, well, we kind of definitely want in on why. Luckily, Brinkley opened up to Elle.com about her beauty secrets, maintaining an animal product-free diet and the advice she gives to lookalike daughter Sailor Brinkley Cook about modeling.
"[Start] with a healthy diet—nutrition is an amazing way to contribute to your own well-being, and, of course, exercise and attitude," Brinkley said, adding that life outlook has as much to do with an outer glow as eating well. "Adopting a really positive attitude can work wonders to adding years to your life, a spring to your step, a sparkle to your eye, and all of that."
Her line includes exfoliators that are friendly for everyday use and products specific to our bodies' daytime and nighttime mechanisms.
"Being vegan, and a lifelong vegetarian, I have read a lot about health and I was very interested in circadian rhythms," she explained. "Our body is doing different things when we are sleeping at night than when we are running around in the day, and I wanted the skin care to work with that," she said.