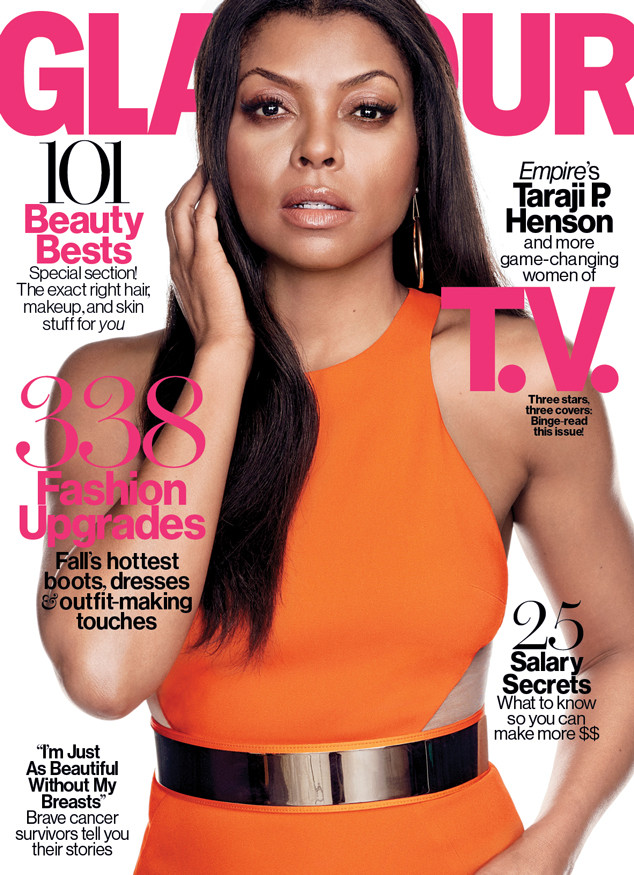 Courtesy Steven Pan/Glamour
Women are taking back Hollywood, and Taraji P. Henson, Gina Rodriguez and Emma Roberts are three of them who are dominating the small screen.
Covering Glamour's October TV issue, these women are changing the TV game with their groundbreaking series. Although Roberts' Scream Queens hasn't premiered yet, it already has critics talking about how much of a hit it will be. Henson and Rodriguez, who star in Empire and Jane the Virgin respectively, have already made names for themselves for breaking racial barriers with their characters.
"[Cookie] is everybody's alter ego. She crosses cultures," Henson tells the magazine of her Empire character. "[Last year] we went to Paris and screened the pilot for a thousand people. Lee Daniels [the series' co-creator] brought me onstage. The audience stood up on their feet and clapped. I cried because, for so long in Hollywood, I've been told that black women don't do well overseas, that they can't open a film overseas."
She added, "That moment for me was the best moment of my life. That's better than any trophy, any award, any nomination. You know how they say music can heal the world? I feel that way about art in general."