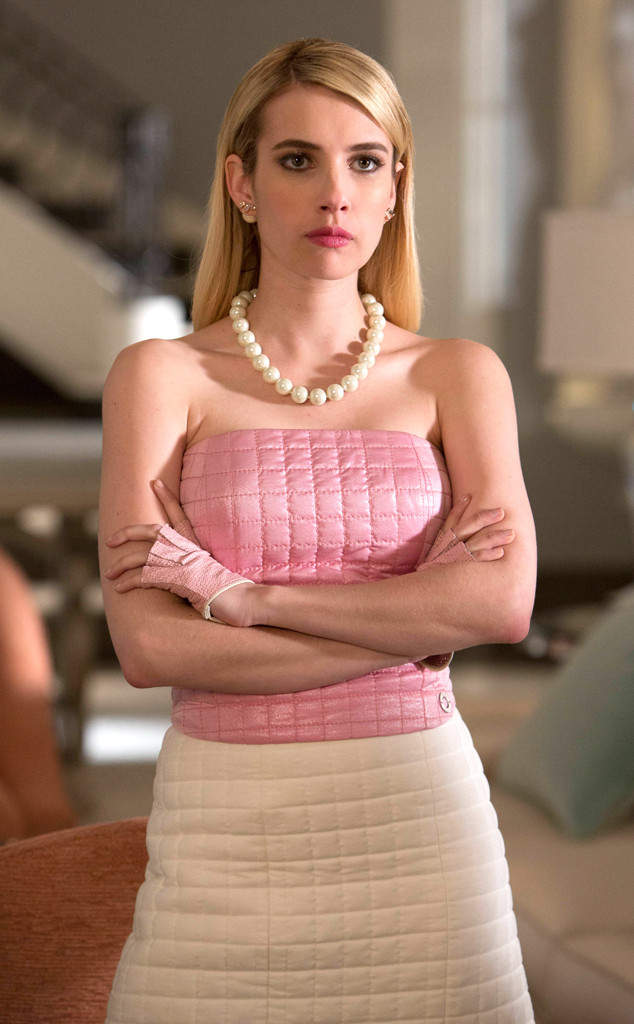 Steve Dietl/FOX
SPOILER ALERT ON YOUR OWN LIFE. Read only if you want to know.
We've seen the future and it could not be more clear. In just a couple months, you will be stomping around with Muppet arms, dressed in ridonkulous couture and screaming amazing one liners like "Good evening, idiot hookers!" or "What fresh hell is this?" as you maniacally cackle with glee.
This will happen, fellow TV-loving friends. Don't fight it. It's just inevitable. Your future will be spent obsessing over Scream Queens. And it will be BLISS.