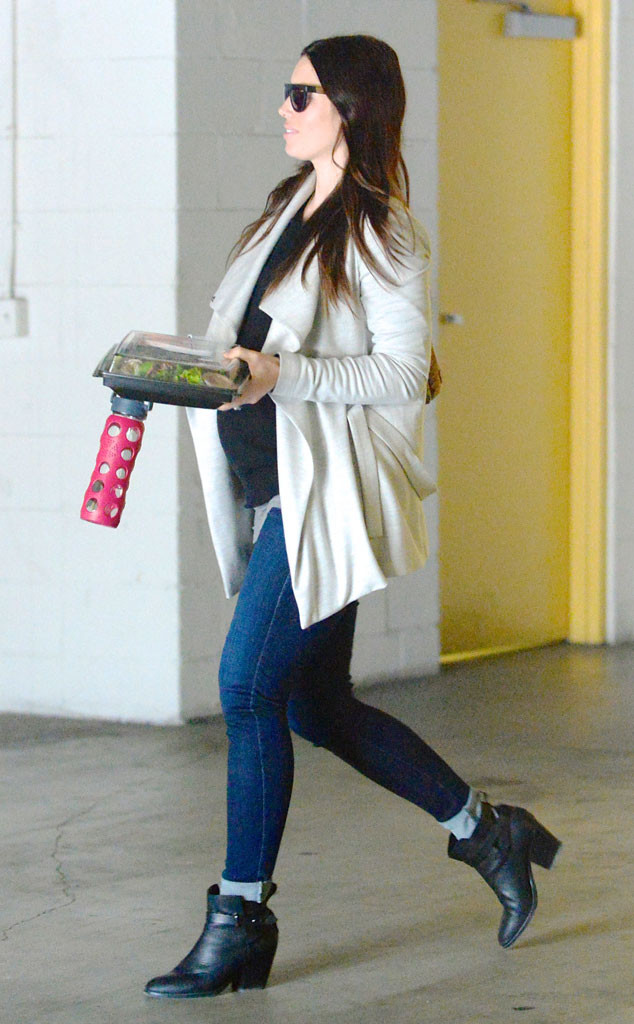 Peters/NPG.com
Jessica Biel is keeping healthy for baby as her bump continues to grow!
A source tells E! News exclusively that the actress is sourcing her organic produce from local farms to maintain a balanced daily diet.
"She has been having deliveries from local farms so she can eat fresh organic produce and be as healthy as possible throughout the pregnancy," the insider reveals. "Being healthy is really important to her. She is very aware of the importance of eating well. She wants to have the best pregnancy possible."
Biel has previously dished on her sustainable meal delivery go-to, Paleta, a company that offers farm-to-table meals and snacks.