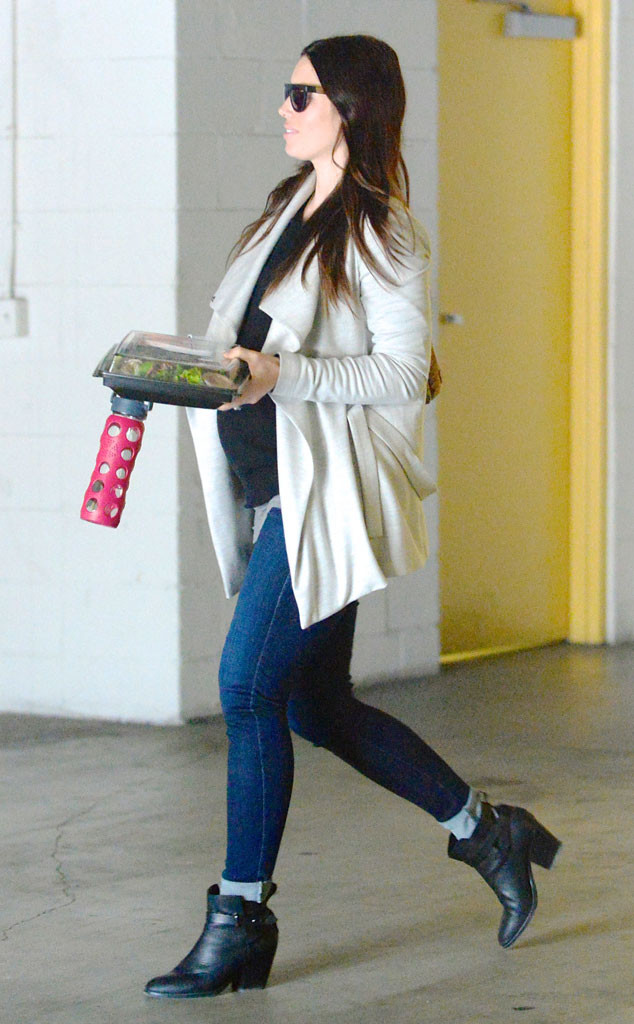 Peters/NPG.com
Whoa, baby!
Justin Timberlake and Jessica Biel have yet to formally announce the pregnancy, but the visual evidence is all there. While stepping out in Los Angeles today to grab a healthy lunch, Biel showed off her biggest baby bump yet!
The actress was casually dressed in skinny jeans, booties, a loose sweater and long coat for the outing, leaving her growing belly as her greatest (and most attention-grabbing) accessory. And in case there was ever any doubt, Jessica Biel is one cute pregnant woman.
A source recently told E! News that the 32-year-old beauty, who is expecting her first child with the 33-year-old hitmaker, is about five months along and has been "feeling really good" during her pregnancy.