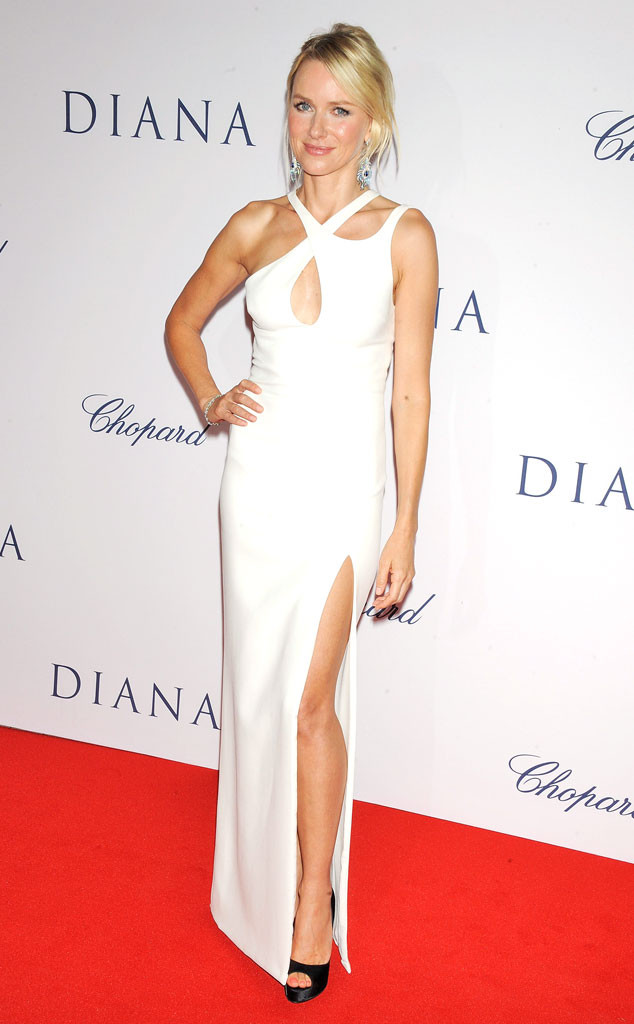 Dave M. Benett/WireImage
Being a royal is hard work—just ask Naomi Watts.
The actress is only playing Princess Diana in the film Diana and yet she spent three intense months just prepping her body for the role.
The star's trainer Simone De La Rue told Heath & Fitness magazine the 44-year-old trained five times a week using a mix of resistance training and danced-based cardio to mimic the People's Princess's slim silhouette.
As intense as the fitness program might seem, Simone—who has also worked with Anne Hathaway and Sandra Bullock—says her program is actually "a fun way to get your sweat on and burn calories."