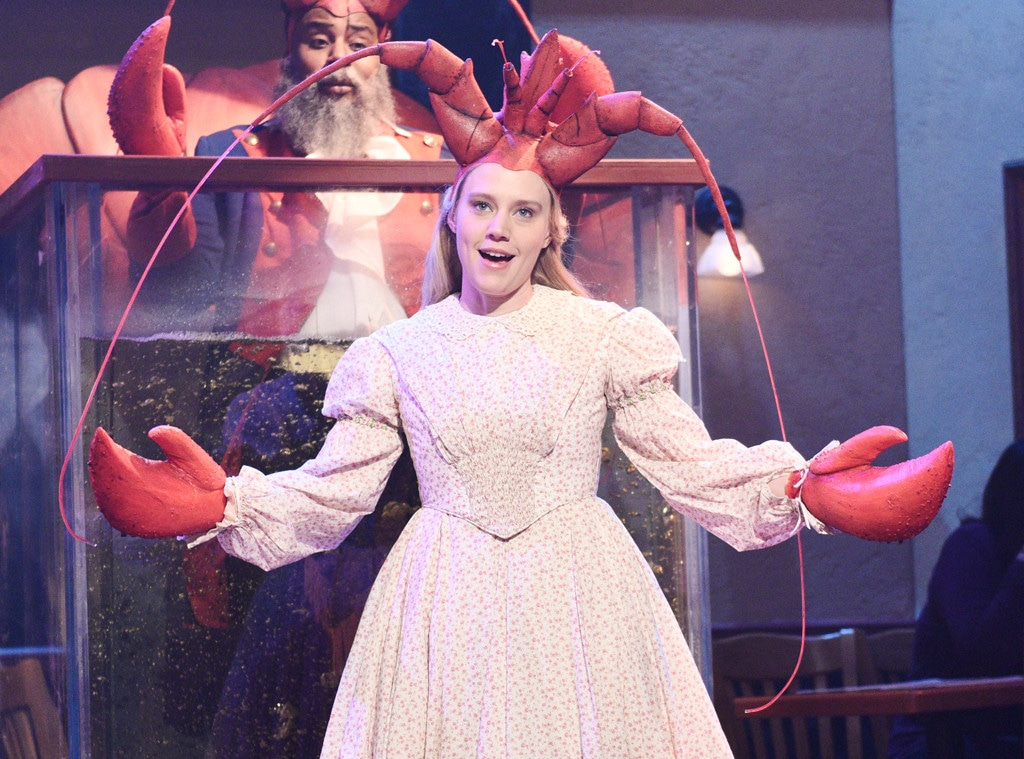 Get ready to laugh out loud, because today we're celebrating Kate McKinnon's birthday!
The New York native turns 35 years old today, which means it's time to break out her funniest roles over the years and laugh alongside her as she gets ready for another hilarious year ahead.
Throughout her career the Saturday Night Live star has made fans laugh and cry at her funny skits and epic characters and we are so happy that she's here to stay. From her time on The Big Gay Sketch Show to her SNL years, McKinnon has won us over through jokes and wit and we are so grateful that she has.
In addition to her TV work, the comedian has proven herself as a movie star as well over the past few years with small roles in movies like Sisters to big roles in hits like Ghostbusters.
As her name has become bigger and bigger in Hollywood, McKinnon has lived up to her hype and made fans all over the world smile and break into laughter thanks to her killer comedic timing and spot-on accents.
Recently, we've seen her in movies like Rough Night, Family and 2018's The Spy Who Dumped Me and frankly we want more from the birthday girl. Since, we will have to wait a little while to see McKinnon in a new film—she's still a cast member on SNL currently, thank goodness—we decided to take a look back at all of her best roles over the years.
Keep in mind these don't include all of her fun voice work on TV shows like The Magic School Bus Rides Again and The Awesomes. To celebrate McKinnon turning 35, why not help us out by voting for your favorite role from the actress below? Oh, and give her a little shout out on social media, too!
Happy birthday Kate! We hope your day is filled with lots of laughs.
Kate McKinnon's Best Roles