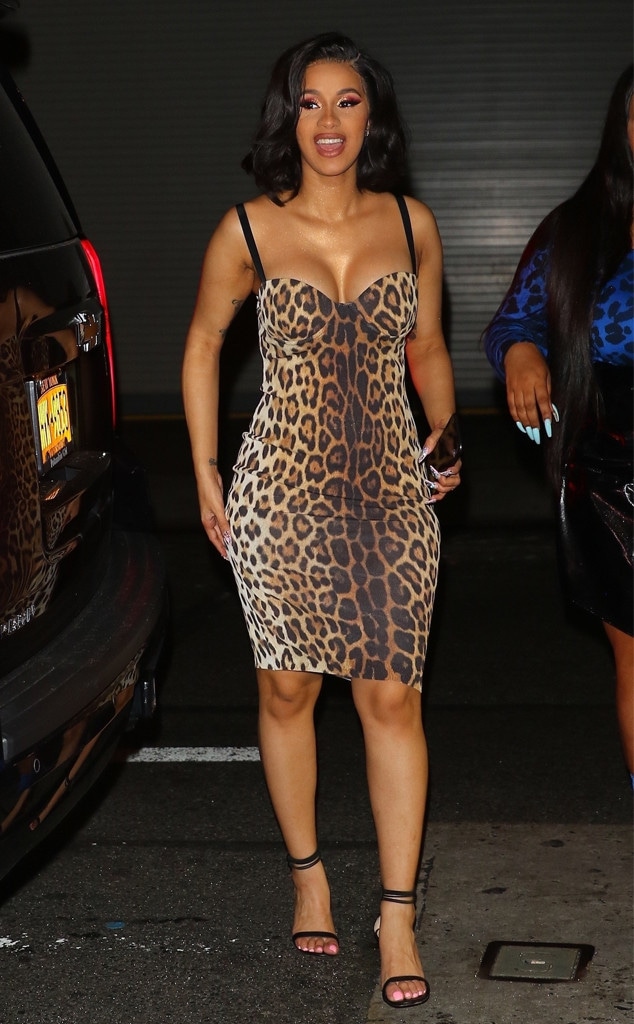 BlayzenPhotos / BACKGRID
If Cardi B weren't a chart-topping rapper and all-star performer, she could totally have her own web series about how to eat crab legs.
Yes, that happened.
On Sunday, the Invasion of Privacy rapper posted a video on Instagram of herself eating crab legs on a private plane and doing it very effortlessly. Getting the meat out of crab, however, is no easy feat. Somehow, Cardi makes it look really, really easy.
While Cardi is known to have her fair share of verbose Instagram videos, she doesn't say a word in this one. She doesn't even need to. Her caption says it all. "Good veneers," she wrote.
There are many impressive aspects of this video. First, the "Bodak Yellow" rapper wore a white cropped sweater and white pants. Her hair was pulled back in a low ponytail and was topped with a Gucci hat. When she did take a bite of her meal, she leaned over the bag that held the seafood most likely to prevent any spills, but it was still a risky move. Not everyone would feel that confident in all white.
Good on you, Cardi.
Cardi appeared to know how to dissect the crab leg to a tee. There's a science to eating crab, and it can be difficult to catch on to, but it's doable. However, has anyone with nails like Cardi B ever done it before? Perhaps, but probably not with such ease.
So what's the big deal with Cardi's nails that makes this whole video so remarkable? On Friday, she posted another video (there was lots of talking in this one) where she explained how much money she spends on hair and nails. 
"Bitches ain't getting the $17 nail set with three nail designs. Some bitches want gel and some hos like me want Swarovski crystals," she said in the video. "So that about there is about $200 feet and nails, you know what I'm saying?"
Plus, there's the hair. "The wig is about $800, $500 it really depends where you get it from," Cardi explained. "The styling is about $200, $300 dollars. So just on that is a thousand dollars. So what's good?"
Perhaps Cardi was snacking on a king crab, but if anything's certain, it's that she's the queen of eating them.