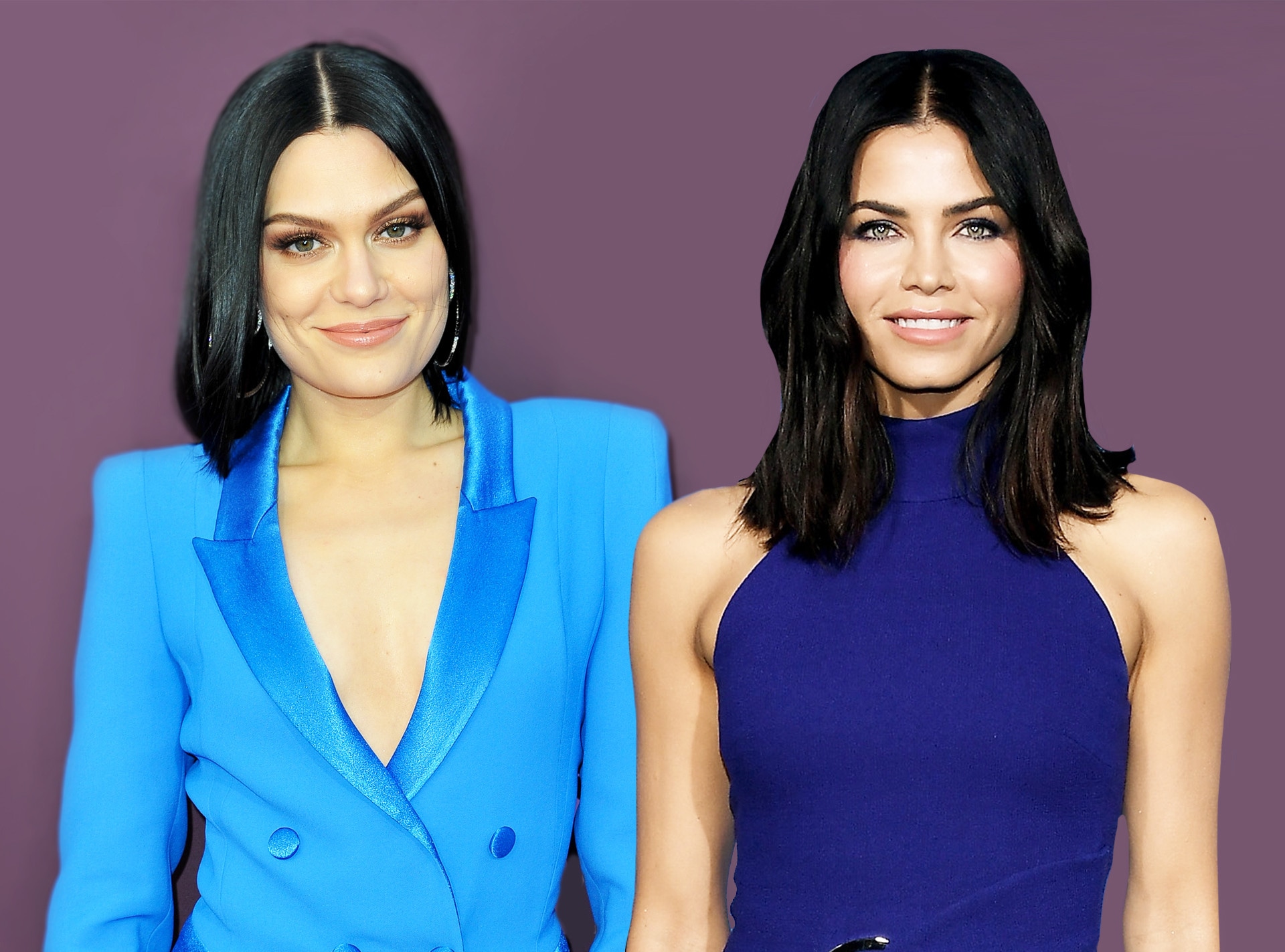 Getty Images/E! Illustration
Step aside, dopplegangers. 
Jenna Dewan broke her silence about those murmurs that she bears an uncanny resemblance to her ex-husband Channing Tatum's new girlfriend Jessie J. Other than being strikingly beautiful and having names that start with J, Jenna and Jessie both have similar face shapes, olive-hued skin, great eyebrows and shoulder-length dark brown hair. Channing clearly has a type? 
On Monday, the World of Dance host posted photos from the star-studded Baby2Baby Gala that she attended Sunday night in Culver City, Calif. One of her followers took the opportunity to comment on the Jenna-Jessie similarities. "FIRST OF ALL...whenever I hear of the 'striking resemblance' w/ Jessie J and Jenna Dewan my only thoughts are ummmmm no [laughing emoji] not even close," the user wrote. "And I don't have a horse in the race but gf you are untouchable. Just trying to spread positive vibes, keep doing you...to an absolute outsider from a small town do are doing it seemlessly [sic]."
Here's where the dancer stepped in.
She replied to the Instagram user and wrote, "positive vibes all the way." She added a kiss face emoji, too.
**Insert side eye emojis here**
E! News learned in October that Channing and Jessie were an item, albeit a casual one at first. "They've been hanging out a lot lately and he's excited about seeing her. She's on the road, but he is very interested in getting to know her and doesn't mind tagging along," a source told E! News at the time. "He's known her for awhile and always thought she was very talented."
Since they started dating, the two of them have traveled to different cities to support their various entertainment ventures. On Oct. 28, the 21 Jump Street star attended her concert in Houston. On Nov. 10, Jessie went to the opening night of Magic Mike in London. What serendipitous timing it was, because on Nov. 13, Channing posted an Instagram video from Jessie's London concert. It was basically the closest thing to becoming Instagram official.
When news of Channing's budding romance with the "Bang Bang" singer arose, a source told E! News that for Jenna, it "wasn't a surprise." The insider added, "She doesn't really care what Channing does as long as he's being there for [daughter] Everly Tatum."
Jenna, too, has begun a romance of her own. She has been dating Broadway star and Tony Award winner Steve Kazee.