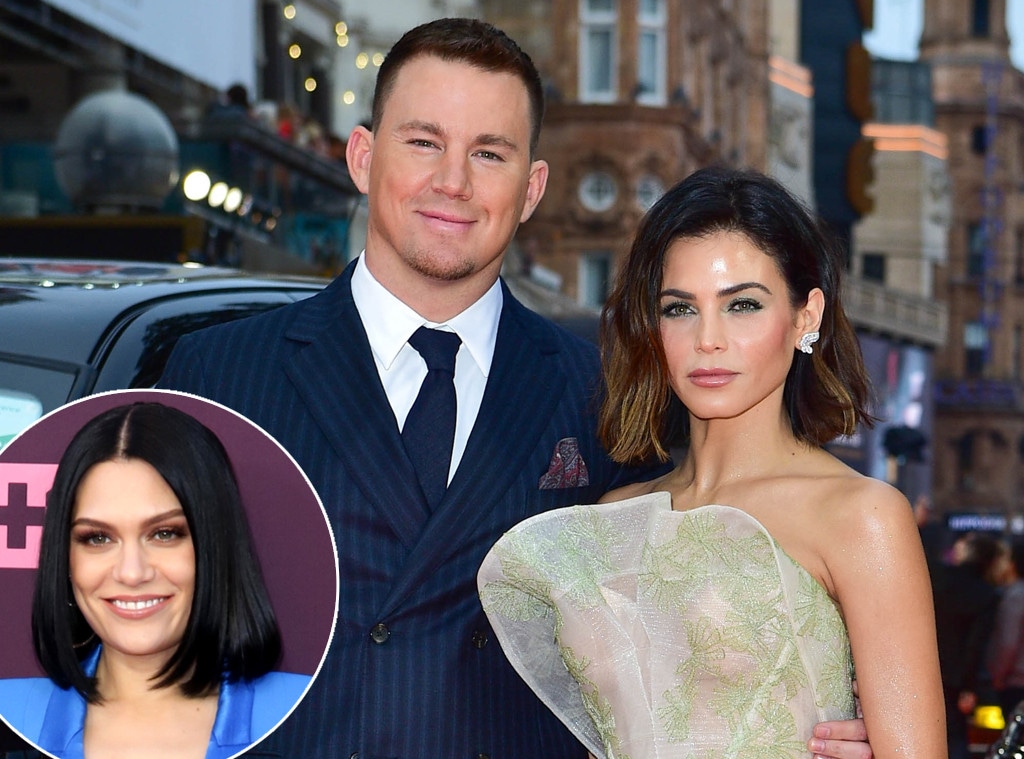 REX/Shutterstock
If you're looking for a dramatic reaction to Channing Tatum's new romance with Jessie J, Jenna Dewan is not your girl.
One day after news broke that the Magic Mike star was dating the "Price Tag" singer, fans have been curious to find out what Channing's ex thinks of the new couple.
According to one source, Jenna is simply moving on with her life.
"Jenna knew that Channing was dating and it wasn't a surprise," a source shared with E! News. "A friend had told her what was going on."
Our insider added, "She doesn't really care what Channing does as long as he's being there for [their daughter] Everly. Jenna's dating too and they are both moving on with their lives."
Watch:
5 Things Channing Tatum and Jessie J Have in Common
On Wednesday afternoon, pop culture fans were buzzing after it was revealed that Channing and Jessie J were hanging out a lot lately.
In fact, the pair managed to avoid photographers when they visited Henry's Tavern in Seattle over the weekend.
While the relationship is very fresh and both parties are still getting to know each other, there's some interest in where things can go.
"Everything is very new but Channing and Jessie J have known each other from a distance for a while. Channing has very recently made efforts to get to know her better and pursue Jessie on a romantic level," a source close to Jessie J shared with us. "Channing has made his intentions known and thus far, Jessie J thinks he's a very nice down-to-earth guy and a gentleman."
This marks Channing's first publicized romance since his split from Jenna. The couple was married for nearly nine years but decided to call it quits in April.
"We have lovingly chosen to separate as a couple. We fell deeply in love so many years ago and have had a magical journey together," the couple shared in their united statement. "Absolutely nothing has changed about how much we love one another, but love is a beautiful adventure that is taking us on different paths for now."
And although it's too soon to say how far this relationship will go, some of Channing's friends are happy to see the actor dipping his feet in the dating pond again.
"Friends are encouraged to see Channing dating again," a source close to the actor shared. "He took some time for himself and to be a dad to Everly."