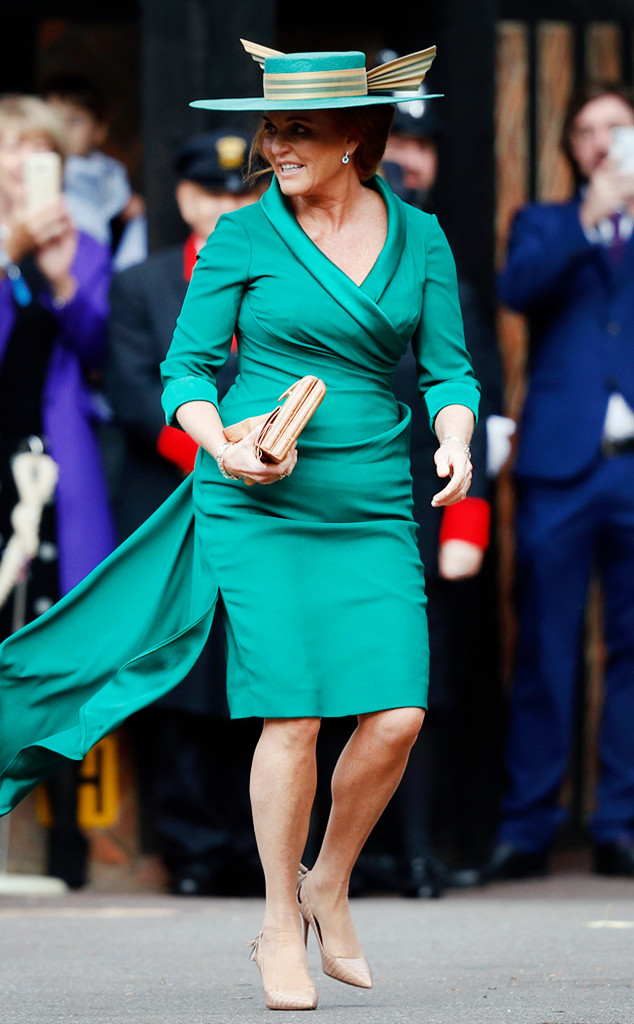 Adrian Dennis/Pool via AP
Sarah Ferguson is staying silent no more.
The mom of Princess Eugenie and Princess Beatrice spoke with Daily Mail for one of her first lengthy interviews in many, many years. In her chat with Daily Mail, Ferguson, who is also known by the moniker "Fergie," discussed her relationship with her ex-husband Prince Andrew, Duke of York and her two daughters. She and Prince Andrew divorced in 1996 but the two of them maintain a cordial relationship, despite her being shunned from much of the royal family.
Fergie boasted about her ex-husband. "July 23, 1986 was the happiest day of my life. Andrew is the best man I know. What he does for Britain is incredible; no one knows how hard he works for his country," she said. "Although we are not a couple, we really believe in each other. The Yorks are a united family. We've shown it. You saw it at the wedding."