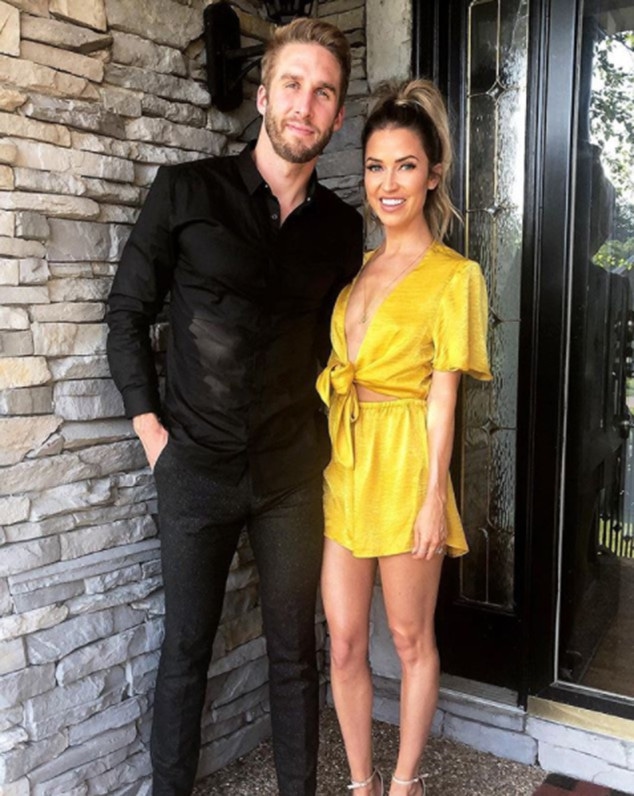 Instagram
Jared Haibon and Ashley Iaconetti are one of Bachelor Nation's most tried and true couples. Their relationship has been through the ringer—aka two seasons of Bachelor in Paradise and many, many tears—but if there's anyone who knows the power of Bachelor love, it's them.
Kaitlyn Bristowe and Shawn Booth were another one of those power duos, but on Friday, the the couple announced they were breaking up after three years together. "This difficult decision comes after thoughtful, respectful consideration. Even though we are parting as a couple, we're very much committed to remaining friends," they said in a statement to People. "We have both evolved as people, which is taking us in different directions, but with the hope that we will continue to support each other in new ways."
One day before they announced their split, E! News reported exclusively that the two of them were having some "major issues" in their relationship. One source told E! News, "It's been a rough couple of months for them and they've been trying to figure out their balance, but it just isn't working."
David Becker/Getty Images for iHeartMedia
It's a sad split for Bachelor Nation. Ashley and Jared, who are are close friends with Shawn and Kaitlyn, caught up with E! News at Barry's Bootcamp 20th anniversary party to talk about the split. Ashley told us that she and fellow Bachelor front man Ben Higgins would address the breakup "a little" on their podcast, The Ben and Ashley I. Almost Famous Podcast. "We're just so sad, we always looked at them as such an ideal couple," Ashley said. "We always strived to have their playfulness, it's just really sad."
Jared revealed that "everybody really aspired to be like" in Bachelor Nation, aside from those with kids, of course. "I think it might be the most heart-wrenching break-up," he continued.
Everyone in Bachelor World has that special bond over shared experiences in that orange-hued mansion. Kaitlyn and Ashley both competed for Chris Soules' heart. Then, Shawn and Jared both vied for Kaitlyn. "There has not been a bachelor couple that we have been so close to, that we've been with through the whole process, that have broken up, other than them," Ashley revealed to E! News.
Although Ashley and Jared are heartbroken about Shawn and Kaitlyn, many other Bachelor Nation citizens aren't all that surprised by it. "It was not a shock," a former Bachelor nation alum told E! News. "No one in our circle is surprised by their decision to split."
The source also said that Shawn and Kaitlyn's impending breakup was thought to be an "unspoken thing for months" and often times "the elephant in the room." The Bachelor alum said, "Kaitlyn and Shawn are great people on their own but you could tell they weren't going to ever make it down the aisle together."
Jared empathized with their breakup and said it was "tough." He added, "Being on the season, seeing what Shawn went through, the emotional roller coaster and then they finally end up together, you can see how much love they have for one another.  It's hard to see something like that go away, but I wish the best for each one of them."
Ashley praised Kaitlyn, calling her a "combination of confidence, beauty and personality." However, she couldn't let it slide that Jared fell for Kaitlyn before ending up with her. "I did not fall for Kaitlyn, I fell for you and only you," he replied.
Jared finally proposed to Ashley on the fifth season of Bachelor in Paradise, and the two have been even more inseparable ever since.
Despite the mountains that Ashley and Jared had to climb in order to get to each other, she's grateful. "If it weren't for Kaitlyn, Jared would have never opened his eyes to a girl like me," she explained.