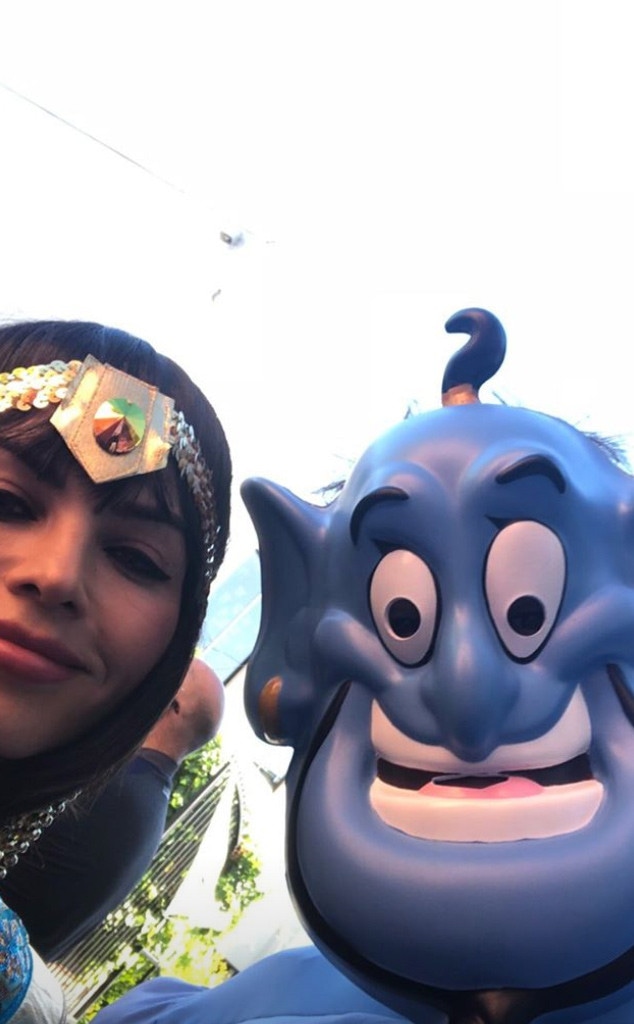 Instagram
Channing Tatum reunited with Jenna Dewan on Halloween to take their daughter, Everly, trick-or-treating.
The Magic Mike star dressed up as the genie from Disney's Aladdin and the World of Dance mentor donned a Cleopatra costume. Tatum documented their family outing on Instagram and even shared a selfie of the duo. He also posted a video of him spooking his former spouse, as well as footage of the two parents holding their 5-year-old daughter's hand. 
One particularly funny moment was when the stars asked someone handing out candy if they could enter their house, so their daughter could use the bathroom.
"I made Jenna do it because I was afraid that they wouldn't be so receptive to me," Tatum said, noting his face was completely covered with a mask.
The reunion came just a few days after Dewan officially filed for divorce from Tatum. Still, their amicable co-parenting shouldn't come as a surprise to fans. When they announced their separation seven months ago, the two made it clear "we are still a family and will always be loving dedicated parents to Everly."