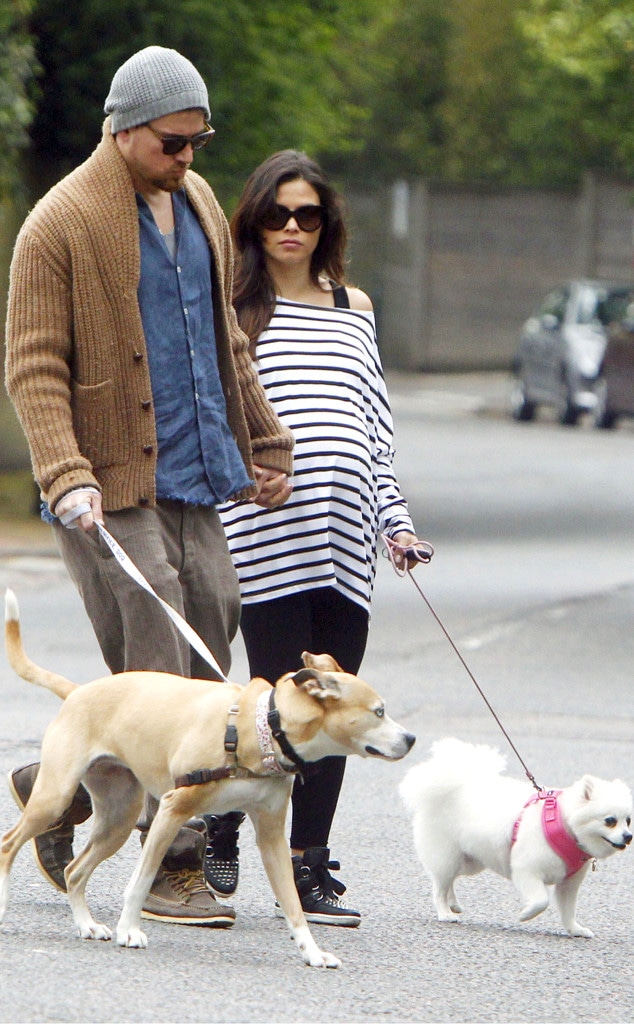 FameFlynetUK/FAMEFLYNET PICTURES
Congratulations!
Jenna Dewan and Channing Tatum have welcomed their first child into the world.
Dewan gave birth to their bundle of joy while in London, E! News confirms. Details, such as the baby's gender and name, have not yet been disclosed.
The actress' father, Darryll Dewan, tells us, "Becoming a grandad and grandmom while speaking for Jenna's mom, is a wonderful life experience. Emotional, cant stop smiling. Anxious to meet our grandchild and hug Jenna and Chan. They are an amazing couple and will be great parents. I'm very excited for everyone in each of our families."
The pregnant actress had been settling into her overseas life while her hubby was filming his latest flick, Jupiter Ascending, with Mila Kunis and Robin Williams.
The Magic Mike actor previously told E! News that the couple opted not to know the baby's gender, saying, "it's one of the only real surprises that you're going to get that's legit."
He also spilled that he thinks his pregnant wife was "one of the sexiest things ever."
Awww…so much love in this now family of three!