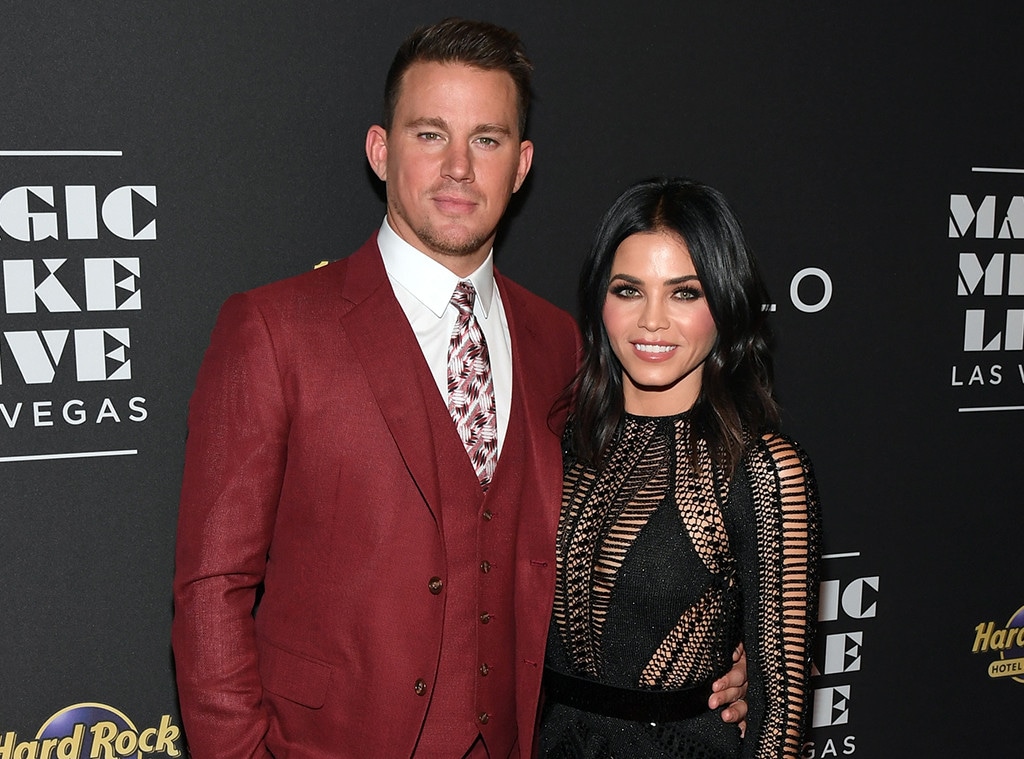 Ethan Miller/Getty Images
The end of Jenna Dewan and Channing Tatum's marriage just became a lot more real.
Eight months after the couple announced their separation in a joint statement, Jenna filed for divorce in a Los Angeles courtroom.
In documents obtained by E! News, Jenna's lawyer Samantha Spector filed the documents, in which Jenna requests child and spousal support from Tatum, in addition to having her name restored to Jenna Dewan. And in a response to Jenna's filing, it appears both her and Channing have agreed upon joint legal and physical custody of their daughter.
The couple was married for eight years and share a daughter named Everly. They have made it clear that they are dedicated to co-parenting.
"We have lovingly chosen to separate as a couple. We fell deeply in love so many years ago and have had a magical journey together. Absolutely nothing has changed about how much we love one another, but love is a beautiful adventure that is taking us on different paths for now," the couple shared in a statement. "There are no secrets nor salacious events at the root of our decision—just two best-friends realizing it's time to take some space and help each other live the most joyous, fulfilled lives as possible."
"We are still a family and will always be loving dedicated parents to Everly. We won't be commenting beyond this, and we thank you all in advance for respecting our family's privacy," their statement concluded. "Sending lots of love to everyone, Chan & Jenna."
While their statement appeared to be a united front, the Hollywood couple still faced their share of headlines following the announcement.
Reports circulated that drinking and flirting contributed to the split. However, the rumors regarding their breakup were just that—rumors.
"The media is fabricating stories and none of these accusations are remotely true," a rep for Channing told E! News. "Channing and Jenna released an honest and loving statement which is the only truth."
Broadimage/REX/Shutterstock
Both adults have seemingly turned a new chapter since the split, with Channing now dating singer Jessie J. Jenna has jumped back into the single world, as a source previously told E! News, "Jenna is feeling ready to move on and to get back out there."
Back in 2006, sparks flew between Channing and Jenna when they starred in the rom-com Step Up. Channing would later pop the all-important question in September 2008 while the two were vacationing in Maui. Friends and family would gather in Malibu for a ceremony in 2009.
"I think there are such things as great fits. It is a great fit as long as you are growing together, and I think up until this point we've really grown together. Even if one starts to grow, the other catches up and vice versa. But I think a couple needs to be conscious and to want to do the work and be willing to look at the parts of you that need work," Jenna previously explained to Health magazine when discussing marriage. "Both of us have been pretty aware and willing to do that. We've always had the same values."
We wish this pair the best going forward.