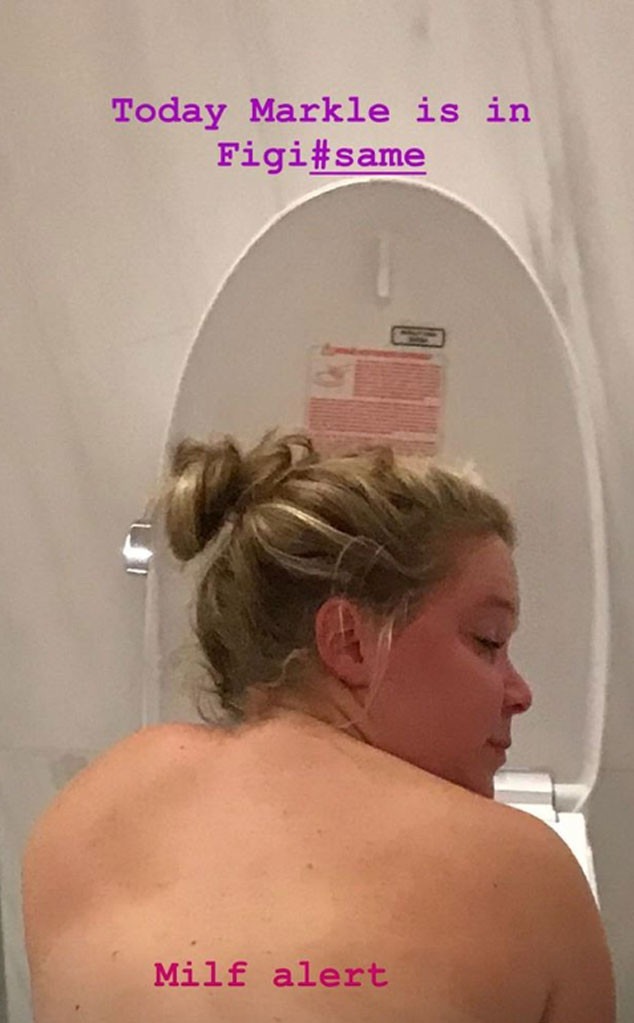 Instagram
Amy Schumer appears to be having some morning sickness, one day after announcing her pregnancy.
The I Feel Pretty actress announced on Monday that she and husband Chris Fischer are expecting their first child together. Ahead of the midterm elections, Schumer's pal Jessica Yellin shared the comedian's list of candidate recommendation's for voters, with the last line on the list reading, "I'm pregnant- Amy Schumer." Before the reveal, Schumer teased her followers about the exciting announcement by sharing a photoshopped picture of Prince Harry and Meghan Markle, who are also expecting their first child together.
"Chris and I are thrilled and almost positive he's the father," she said in a statement to The Times. "I look forward to competing with Markle every step of the way."
Schumer's pregnancy announcement followed one week after the Duke and Duchess of Sussex's baby news was revealed to the world.
The couple had just arrived in Australia for their royal tour when a statement was released, announcing the couple's pregnancy. "Their Royal Highnesses The Duke and Duchess of Sussex are very pleased to announce that The Duchess of Sussex is expecting a baby in the Spring of 2019," the palace said in a statement last week. "Their Royal Highnesses have appreciated all of the support they have received from people around the world since their wedding in May and are delighted to be able to share this happy news with the public."
Watch:
Amy Schumer Is Pregnant With Her First Baby
On Tuesday, as the Duchess of Sussex stepped out in blue in Fiji alongside her husband, Schumer was seemingly suffering from morning sickness. The 37-year-old took to her Instagram Story on Tuesday morning to post a photo of herself in front of a toilet.
"Today Markle is in Figi #same," Schumer captioned the post. "Milf alert."