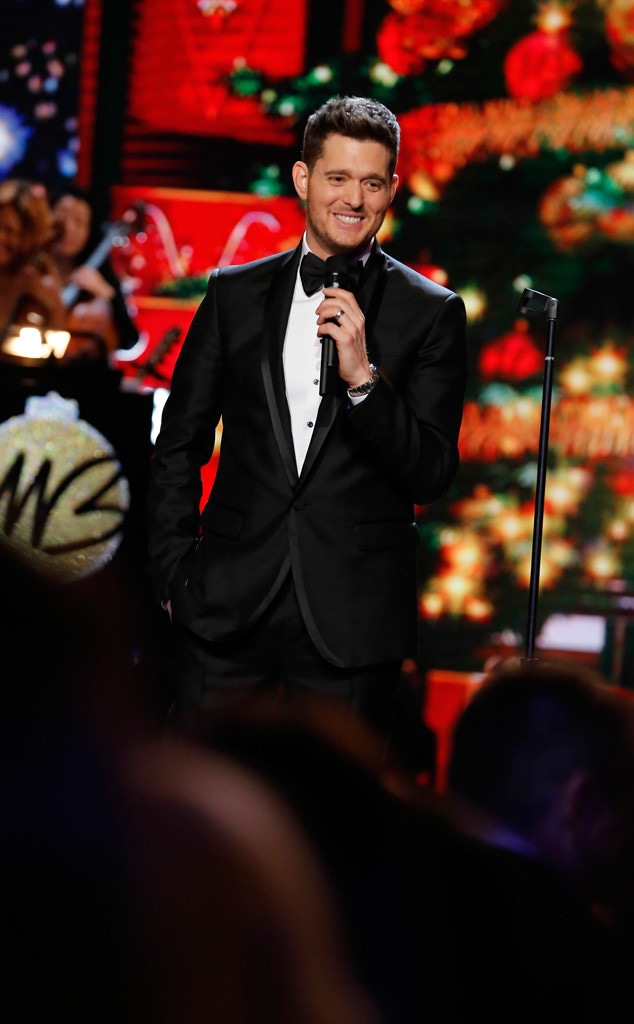 NBC
UPDATE: Michael Bublé's rep tells E! News in a statement that plans of his retirement are "not true at all," in response to the Daily Mail Weekend report.
"He is not going anywhere," the rep added to Us Weekly.
______________
Is Michael Bublé done with music?
The Grammy Award winner opened up about his decision to press "stop" on the recording during an interview with Daily Mail Weekend magazine. In 2016, Bublé's 3-year-old son Noah was diagnosed with liver cancer but has since been doing better. 
Both Bublé and his wife Luisana Lopilato have spoken candidly about Noah's diagnosis and how it impacted their family. He tearfully told Australia's TODAY Show last week, "It sucked and it still sucks because what we went through was THE worst possible thing that you could hear as a parent and maybe as a human being. I much rather would've it been me. I wished, many times I wished it had been."
The "Haven't Met You Yet" singer revealed to the Daily Mail about how he tried to seem as positive as possible for Noah. He revealed that he "never called it the hospital, I called it the fun hotel." At the "fun hotel," Bublé would gather a bunch of bed sheets and "build a tent" for his son.
This entire experience transformed Bublé's outlook on life and his career. "But my whole being's changed. My perception of life. I don't know if I can even get through this conversation without crying," he said. 
The artist is set to release his 10th album in November, but he made it seem as if it would be his last. At least for a while.
The new music, according to Bublé, comes straight from his soul and heart. "Now I'm just singing the music I love. Maybe when you let go, maybe that's when it comes back to you. Like love," he said.
He explained to Daily Mail that he wrote his music as a sort of gratitude "to the millions of people all over the world who prayed for us and showed us compassion." 
There's even a political connection to his music. He said, "If the world was ending – not just my own personal hell but watching the political turmoil in America and watching Europe break up – there's never a better time for music."
Just when Bublé is on the up and up with his son's health and music career, he suggested it was best to go out while at a peak. He told Daily Mail, "This is my last interview. I'm retiring from the business. I've made the perfect record and now I can leave at the very top."
In July, Bublé and Lopilato welcomed their third child: a daughter named Vida Amber Betty Bublé. Symbolically, her first name translates to "life."