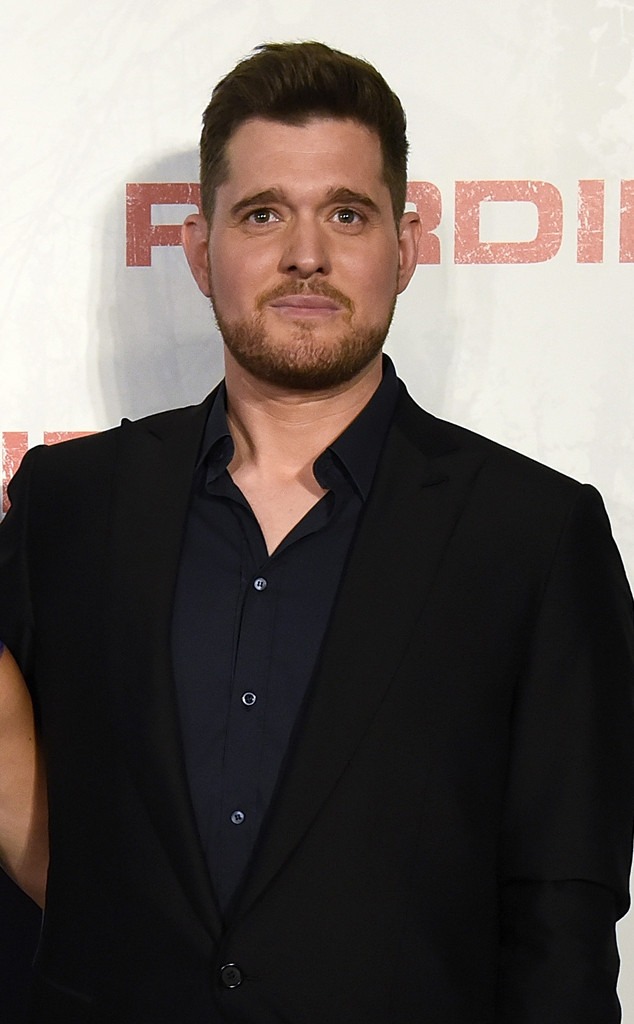 Lalo Yasky/Getty Images
Michael Bublé is opening up about his eldest son's cancer battle and how the diagnosis changed his life forever.
Two years ago, the Grammy winner and his wife Luisana Lopilato revealed that their then-3-year-old son, Noah, had been diagnosed with cancer. "We are devastated by the recent cancer diagnosis of our eldest son Noah who is currently in treatment in the United States. We've always talked a lot about the importance of the family and the love we have for our children," the couple wrote on Lopilato's Facebook page at the time. "Luisana and I are going to spend all our time and attention to help Noah to get better, by suspending our professional activities for now."
In April 2017, Lopilato revealed the wonderful news that Noah is well.
"Thank God, my son is well. When things like those that happened to us occur, your take on life changes," she said. "It happened to us. Now I value life much more, the now and the today. I would like to thank people for their support, for the prayers they said, for their love, and I want them to know that they reached us and that it helped us a lot to come through this."
Now Bublé, who returned the stage in July, is opening up about Noah's diagnosis in a new interview with Australia's TODAY Show. "It sucked and it still sucks because what we went through was THE worst possible thing that you could hear as a parent and maybe as a human being," the singer shared. "I much rather would've it been me. I wished, many times I wished it had been."
"There were a million times that my wife and I were just, surviving, struggling to survive and to breathe and...more times than people could understand, some days when we wished we didn't wake up," he said. "When we did, we felt the love of those people, we knew they were praying for us, we knew there was goodness out there."
Fighting back tears, Bublé said the support for his family during that difficult time "gave us faith in humanity."
Bublé went on to share that after his son's diagnosis, he told himself that life was too short and promised not to return to social media, watch his own interviews or read articles about himself.
Over the summer, Bublé and Lopilato welcomed their third child together, a baby girl named Vida Amber Betty Bublé.