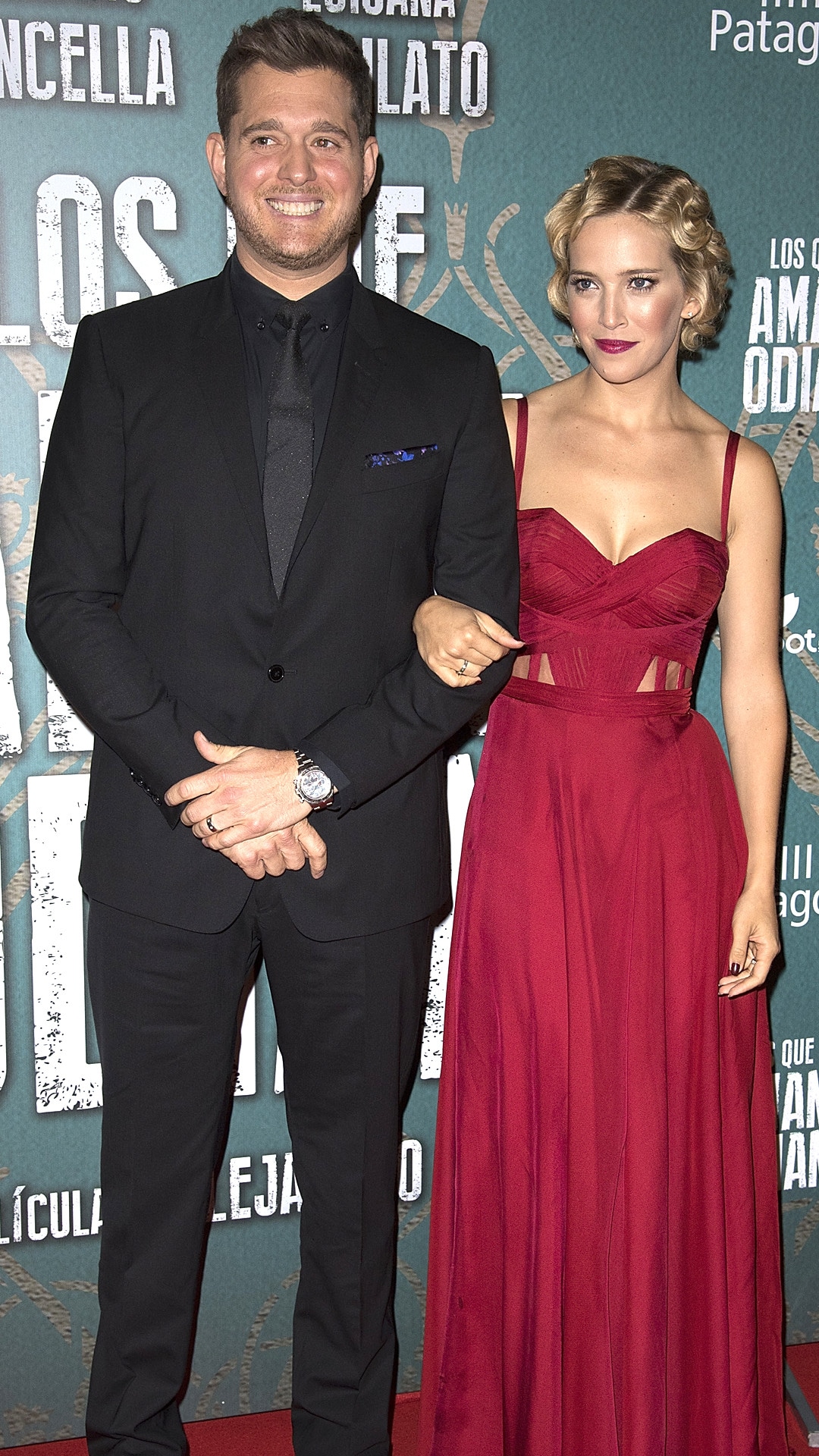 Lalo Yasky/Getty Images
UPDATE: Welcome to the world, baby Vida! Michael Bublé and Luisana Lopilato named their newborn daughter Vida Amber Betty Bublé.
The singer's rep tells People, "The family is back home and are overjoyed with the new addition."
Her moniker has special meaning for the entire family, as Vida means "life" in Spanish, Amber is Michael's mother's name and Betty is Luisana's mother's name. 
______
"It's a Beautiful Day," especially since Michael Bublé and Luisana Lopilato welcomed a baby girl into the world.
Lopilato posted the first photo of their baby girl's hand on Thursday, letting the world know she's been born.
In February, E! News confirmed the parents to Noah, 4, and Elias, 2, were expecting their third child following weeks of speculation after the Argentinian shared a photo of a possible baby bump.
The singer later spoke about his excitement during an interview with Today FM and revealed the pair was expecting a baby girl. "Everything's good, and I've got my first little girl coming in about three weeks. I've actually never said that before in public. I've got a daughter coming," Bublé shared.
His daughter is coming into the world following Bublé's return to the concert stage after taking two years off to spend more time with his family while their 4-year-old son recovered from liver cancer.
Most recently, the star recalled learning about the devastating diagnosis via text just as he was about to go on stage in London. The artist said, "I don't know how I even sang, man, I just did it on autopilot."
In the months following, the family concentrated on Noah's health and maintaining unity in the troubling times. And nearly six months after revealing their son's condition, Luisana told fans, "My son's recovery is a long process as you all know and he has to continue with check-ups. But we are very happy. We are looking forward to thinking about the future, to seeing our children grow."
And with the arrival of baby number three, it looks like Bublé and his wife have even more to look forward to.
Congratulations to the Bublé family.
(This story was originally published Thursday, July 26, 2018 at 10:40 a.m. PST)